Happy Wednesday friends!  I know I have been absent lately, but between mom life and the side hustle life, and regular life, it has been so hectic and busy here!  But, the good news about the chaos is that it prompted today's post because I have found an awesome new product that is helping me simplify at least one area in our lives these days….mealtime!
When life gets so busy the last thing I want to think about is planning (and then cooking) meals.  Suzie homemaker I am not, despite my best efforts.  But, truth be told that while I do want easy meals I also want nutritious, tasty meals for myself and my family as well, and that my friends is where Freeli comes in.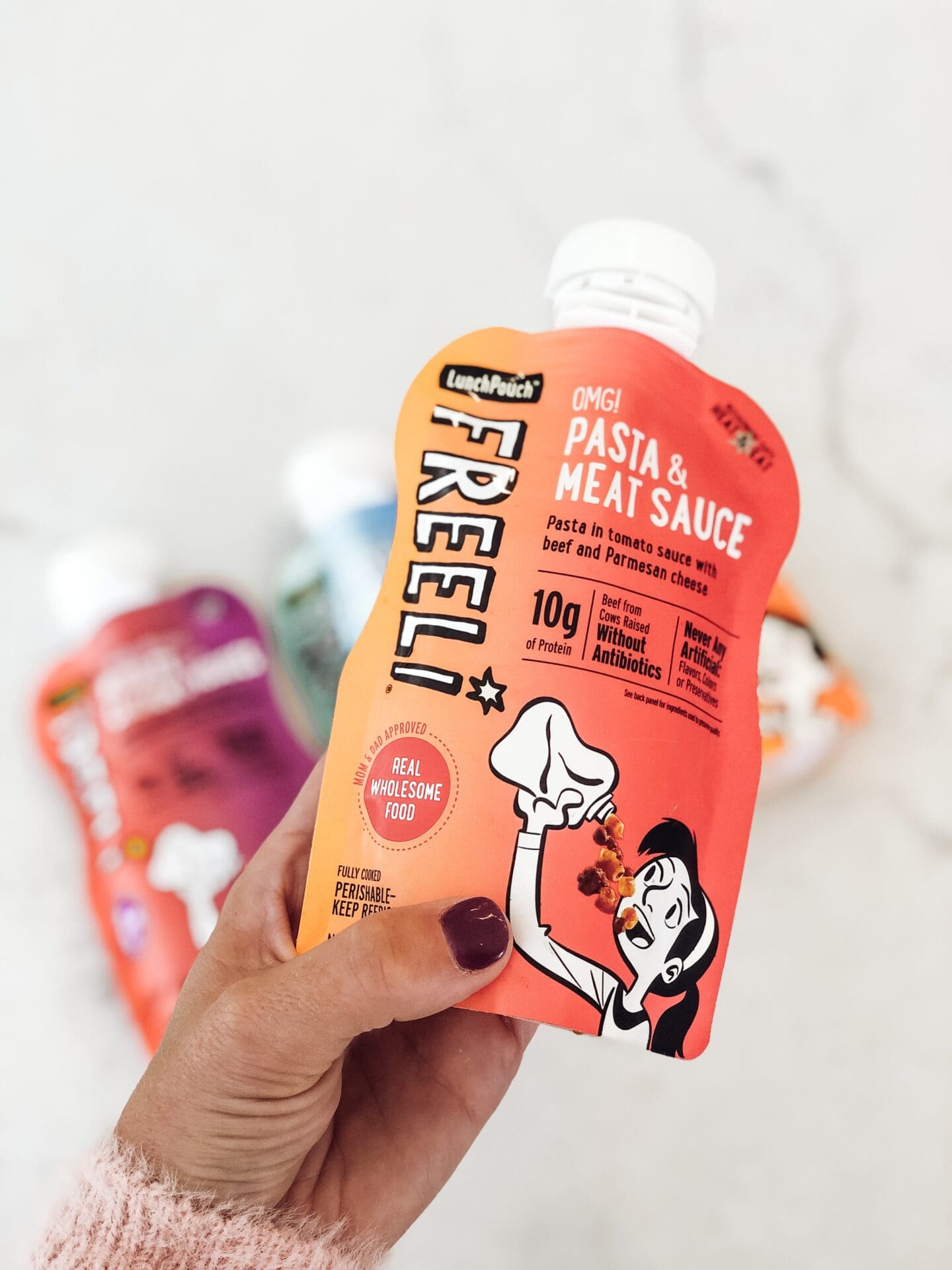 Freeli pouches are wholesome, grab and go meals that can be enjoyed by adults and kids either at home, in lunches, while traveling, walking out the door, etc.  And, the best part?  It's real food in there!  As in, it looks like something you spent 45 minutes making on the stove or oven and then transferred to a pouch.  Only you didn't spend 45 minutes.  You spent 45 seconds.
So here's the deal….when Freeli reached out to me to collaborate with them I saw the pouches and assumed what anyone would at first glance…..it's a puree.  But, the size of the pouches told a different story because they are a really good sized portion and not like the tiny fruit and veggies purees I buy Leyton to snack on while I peruse the store.  I quickly realized, these AREN'T PUREES AT ALL!  It's real food in there!  Actual whole chicken, pasta, and vegetables.  I was impressed.  Especially because my picky toddler perks up anytime I offer a "pouch" so now I can sneakily give him one of these and have it be food just like I would cook.  Here's what I mean…..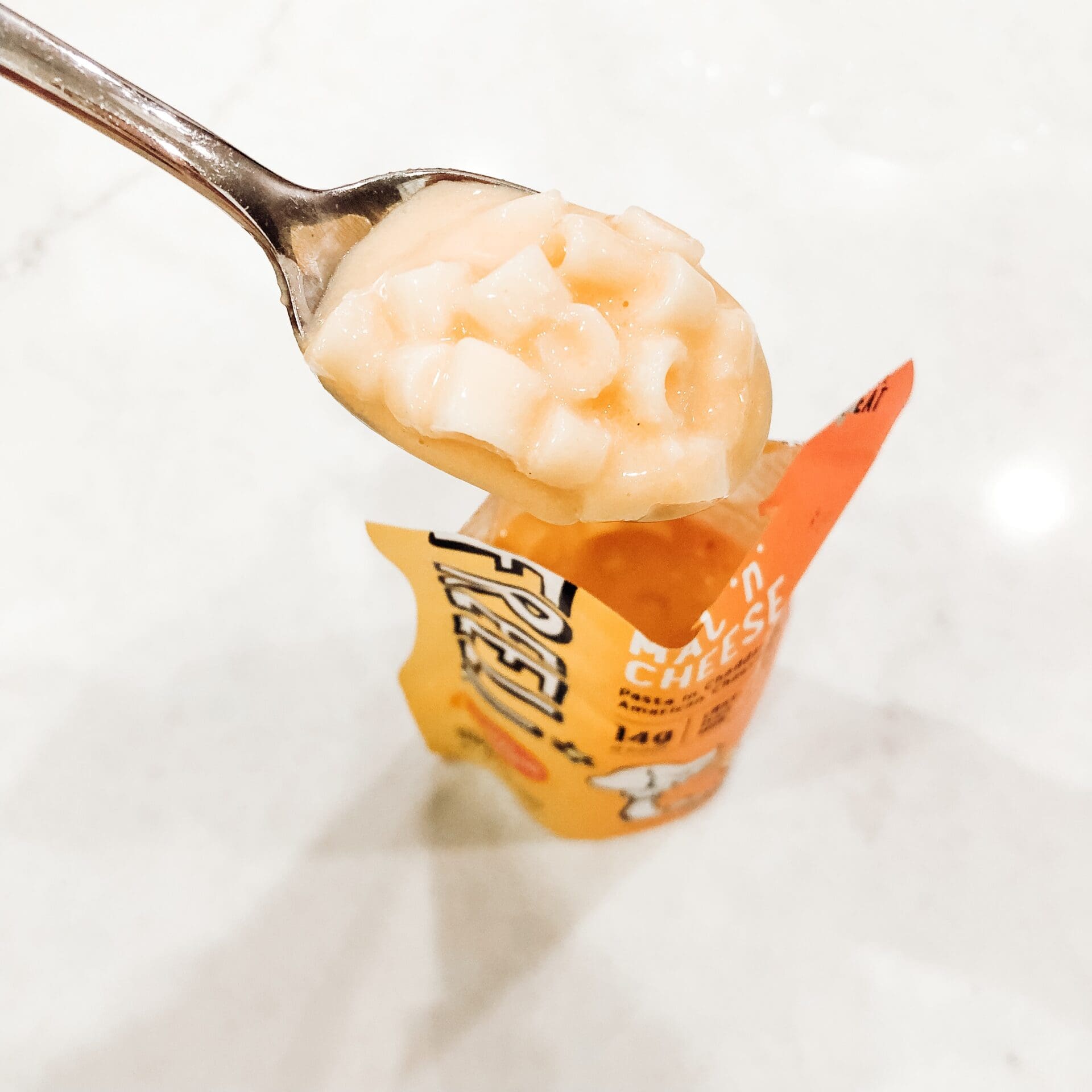 That's real mac and cheese!  So right off the bat, my mom boxes were being checked.  Real food that actually counts as a meal?  Check!  Nutritious and delicious?  Check and check!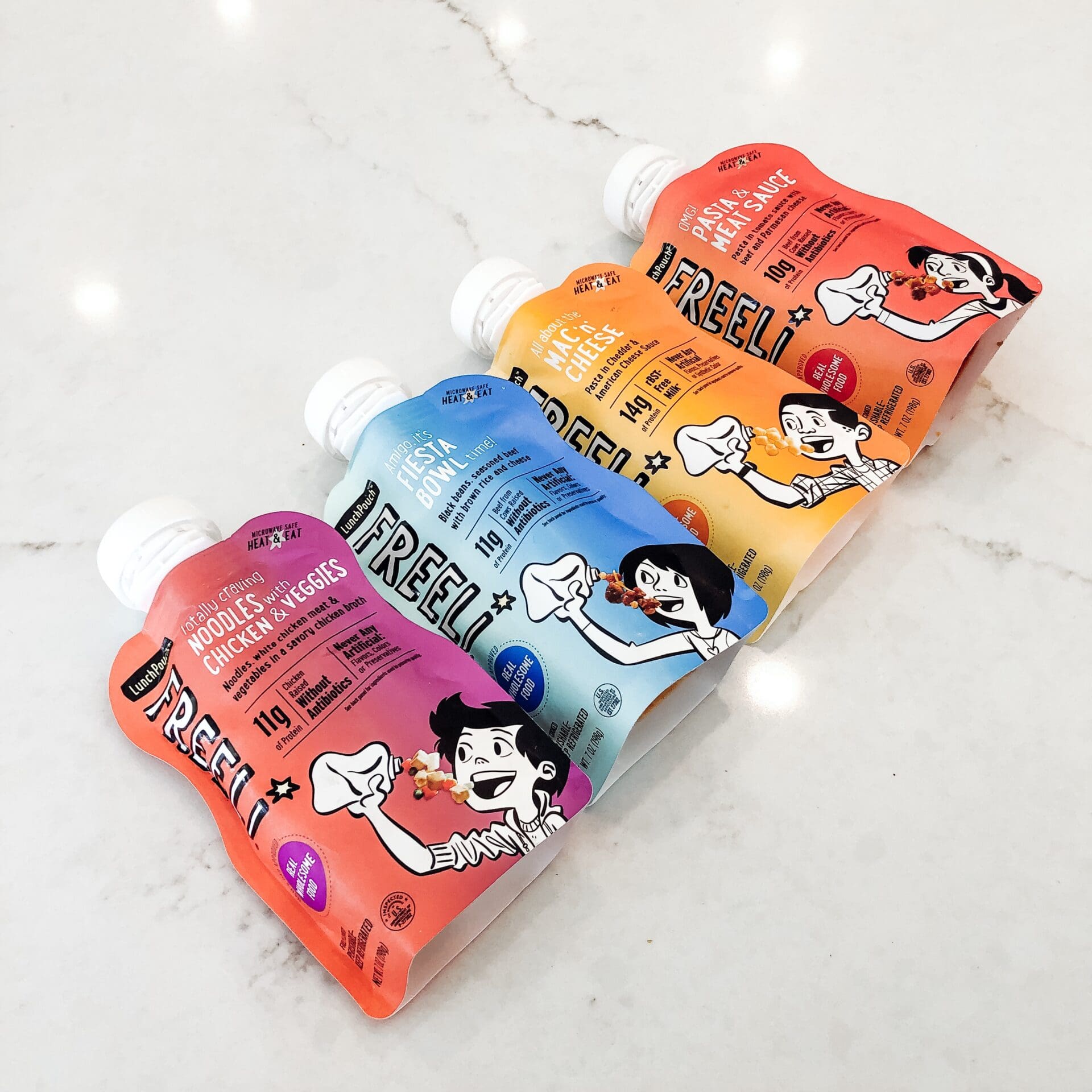 Freeli currently offers four varieties (noodles with chicken & veggies, fiesta bowl, mac & cheese, and pasta with meat sauce).  So far I have had the mac & cheese and the pasta with meat sauce and have loved them equally.  Plus, they are big enough to where I could share them with Leyton too.  They come packed with protein and without antibiotics, or artificial ingredients.  Best yet, they are kept in the refrigerator section of the store which told me right away they weren't filled with preservatives.  More mom boxes being checked!
One of the things that I actually love the most is how easy they are!  They are BPA free and microwave safe.  You simply twist off the cap, pop it in the microwave for 45 seconds and voila!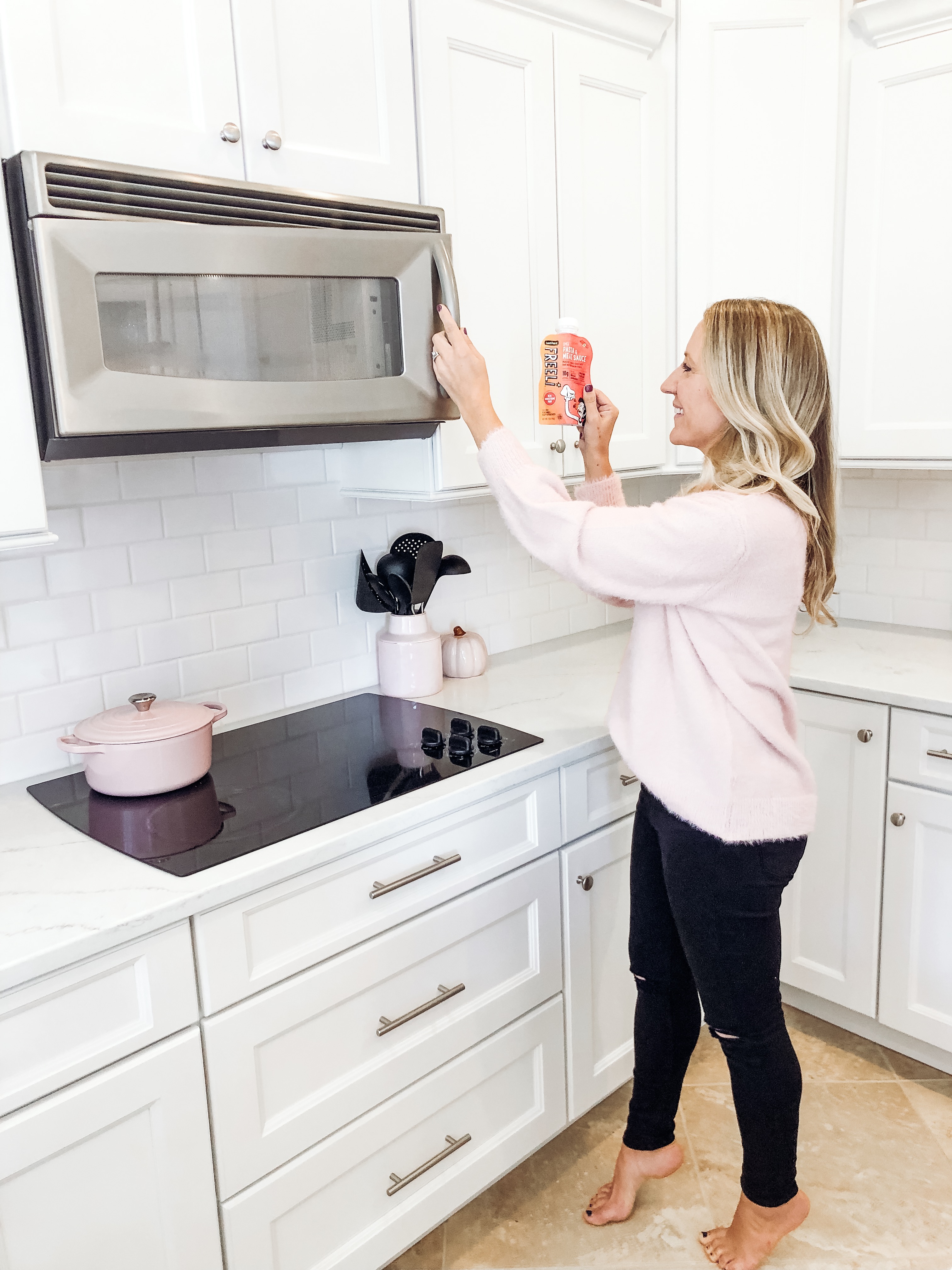 Once it cools a little you have three options…..
 Squeeze the contents of the pouch directly into your or your child's mouth.
 Cut the top portion off and treat it like a bowl, eating directly from the pouch with a spoon or fork.
 Put the cap back on, stick the entire pouch into a thermos, pack it and go.  Come lunch time it will still be warm, you or they can still eat it from the pouch, and there's no dirty thermos to clean.
If you choose to cut across the top to eat with a spoon or fork, there are even designated "cool zone" spots to hold so you don't burn yourself.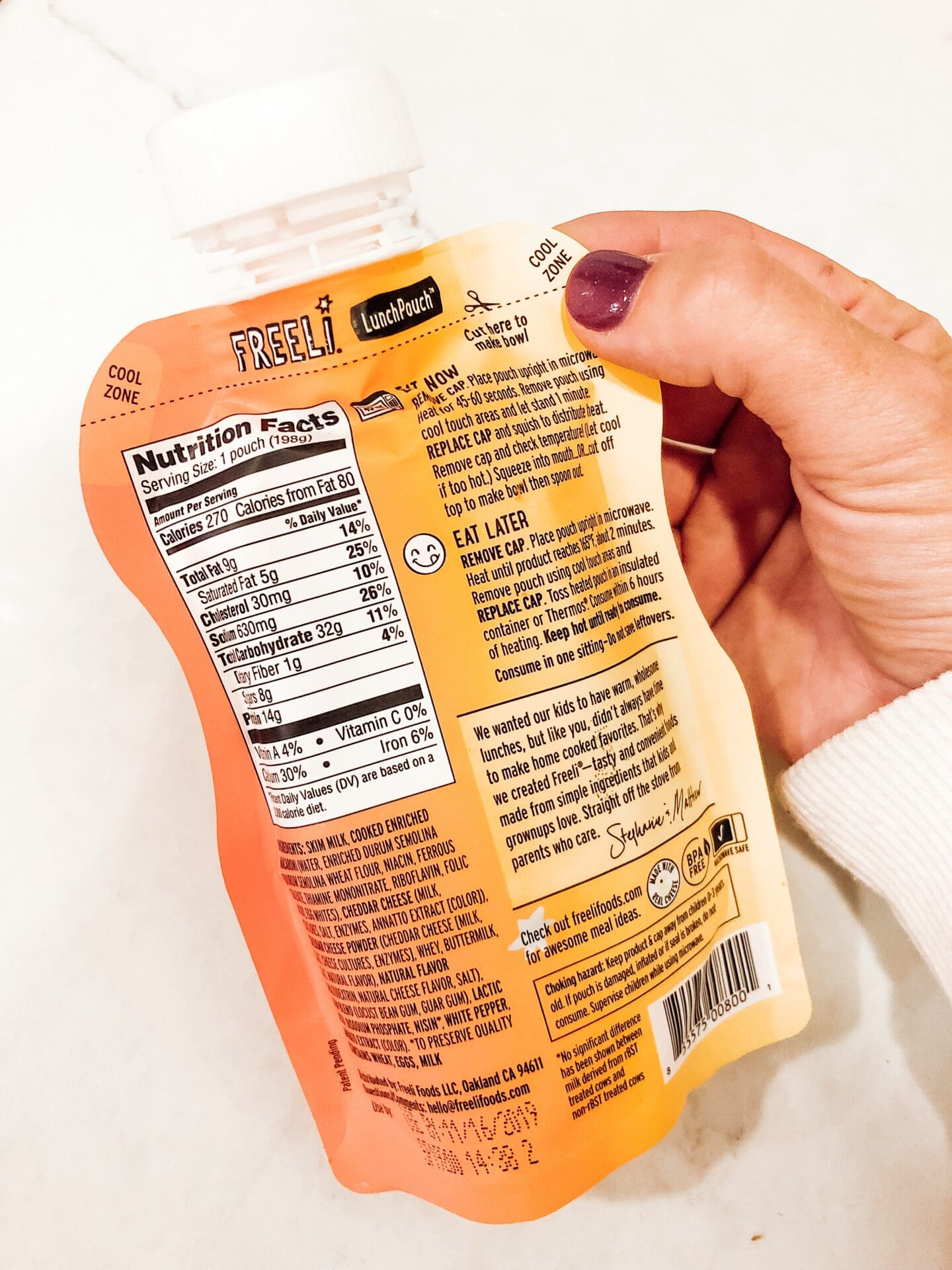 But I gotta say, next to squeezing it directly from the pouch into your mouth and saving the cleanup of utensils, I think I love the thermos idea the most!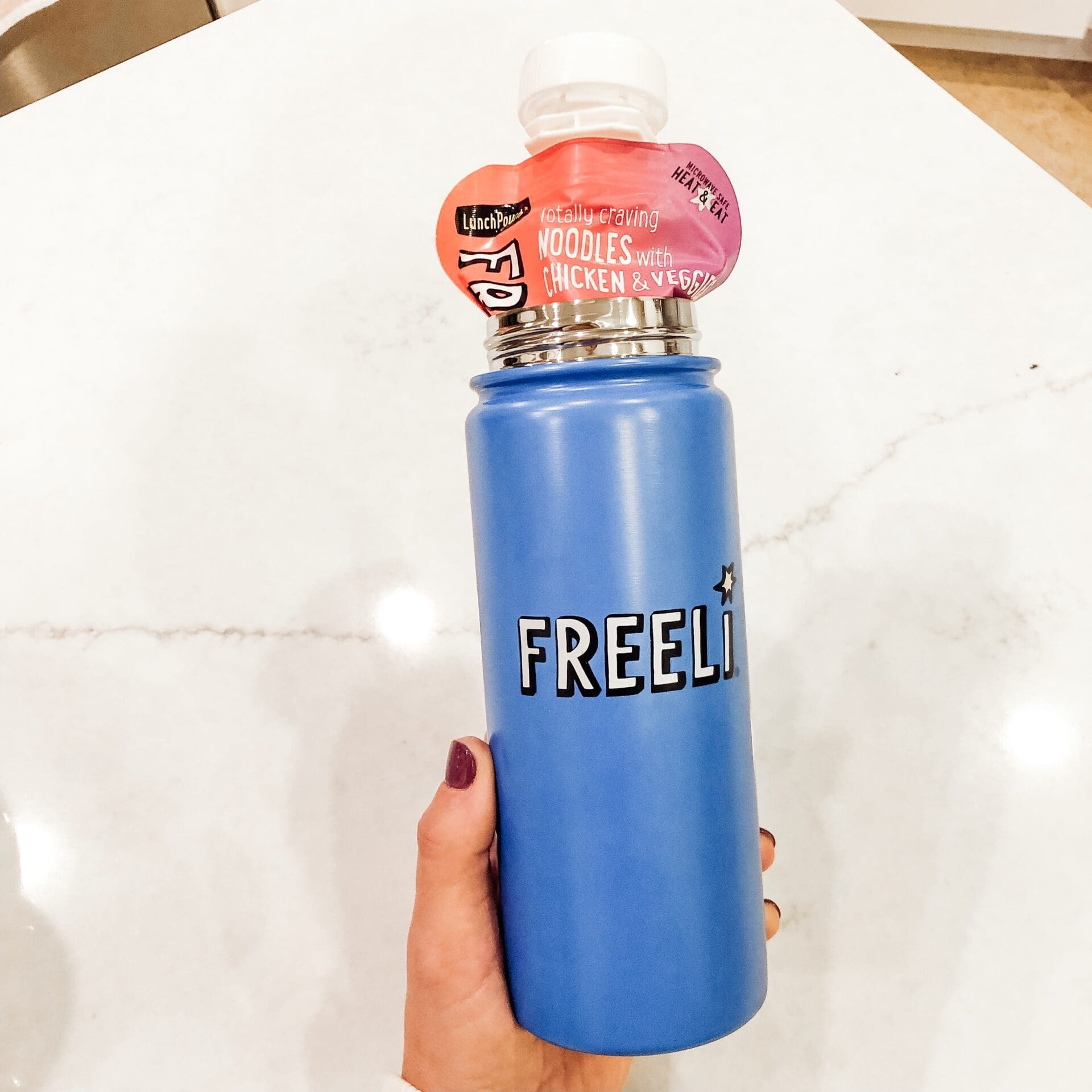 This is perfect for packing school lunches for kids or even for yourself, or for traveling.  They have truly thought of everything!
So, the real test came when I offered them to Leyton.  He's picky and rarely eats anything other than grilled cheese.  I knew he'd be their toughest critic.  I made one for him the other day for lunch when we were, of course, running behind and I needed something quick.  Not only did this save me major time and kept me from being late to something for the umpteenth time, but you guys, he loved it! It filled him up and made him happy.  Mom wins all around!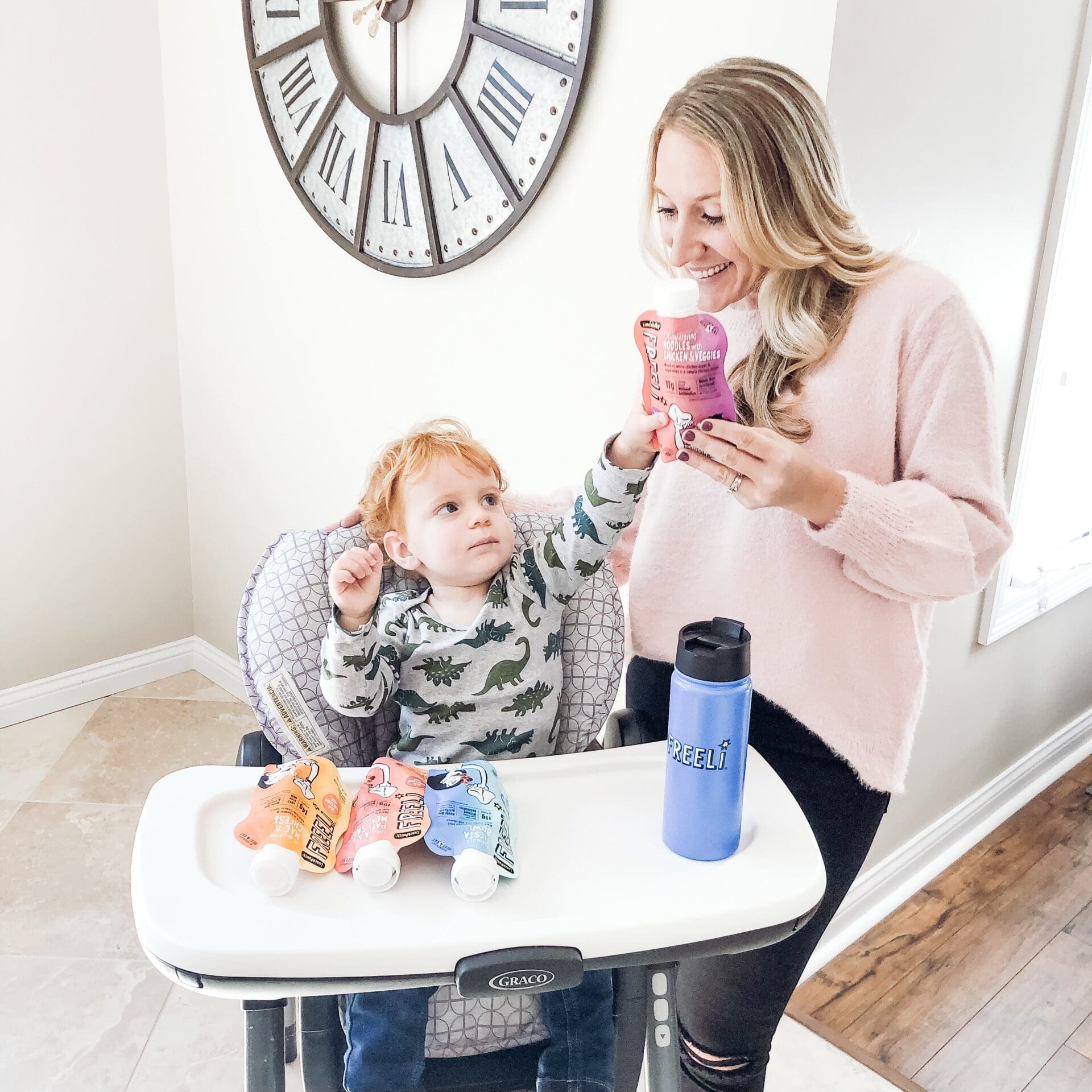 Because the pouches are such a good size, it's more than enough food for him, and I gladly finish what he doesn't eat.  These have also been my lunch twice this week already.  I love nothing more than being able to stock up on easy meals, and Freeli is just that!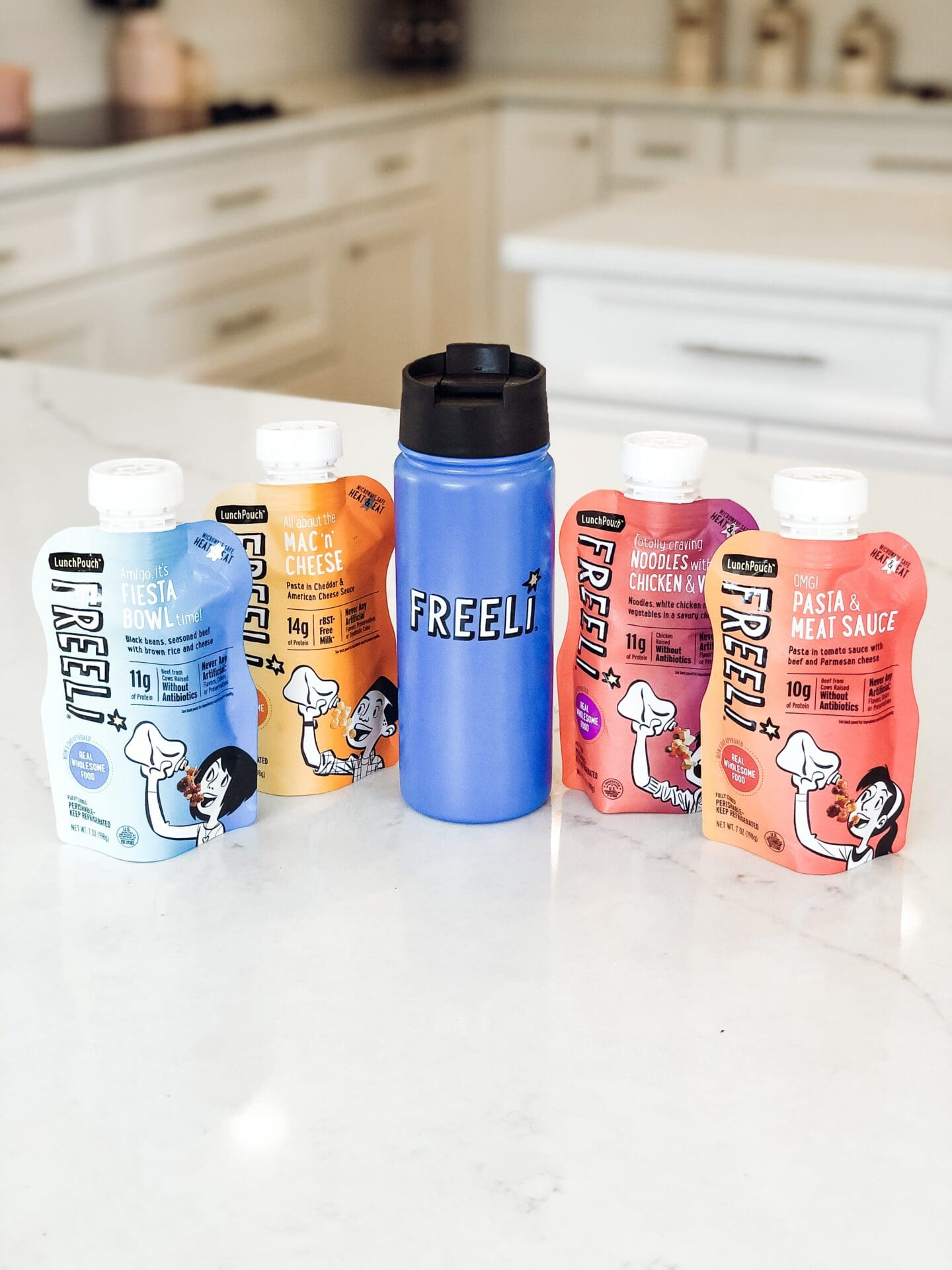 You can find them at select Kroger stores in the refrigerator section.  To learn more about them or to find a store nearest you head to their site here. I truly cannot say enough good things about this product.  They are wholesome, budget friendly, and easy!  They eliminate the meal time mom guilt and who doesn't love that?
To try Freeli for yourself head here and grab a coupon for $1 off! You won't be disappointed friends.  I can't wait to see where this company goes and what other flavors they come out with down the road, although they could stick with these four and we'd be happy over here.  They are definitely onto something and I am just so happy we have a healthy meal option for when we want something quick and easy.
Jill
xo, Jill