Happy Monday friends!  I hope everyone had a great weekend!  Ours was so fun and the weather could not have been better.  We were busy all over town ever since Friday which sparked this post!  Now, rest assured….Monday Must Haves is returning.  I have several items in the works for next Monday, but for today, I wanted to do this fun little post just to showcase some of my favorite parts of Cincinnati.  I won't be listing everything since I'm just touching on what we did in 72 hours, but I definitely touch on some great parts of the Queen City.  I'll do another one at some point, showing different areas.  So let's get to it!On Friday Leyton and I headed to one of my favorite areas in Cincinnati…Rookwood Commons/ Hyde Park.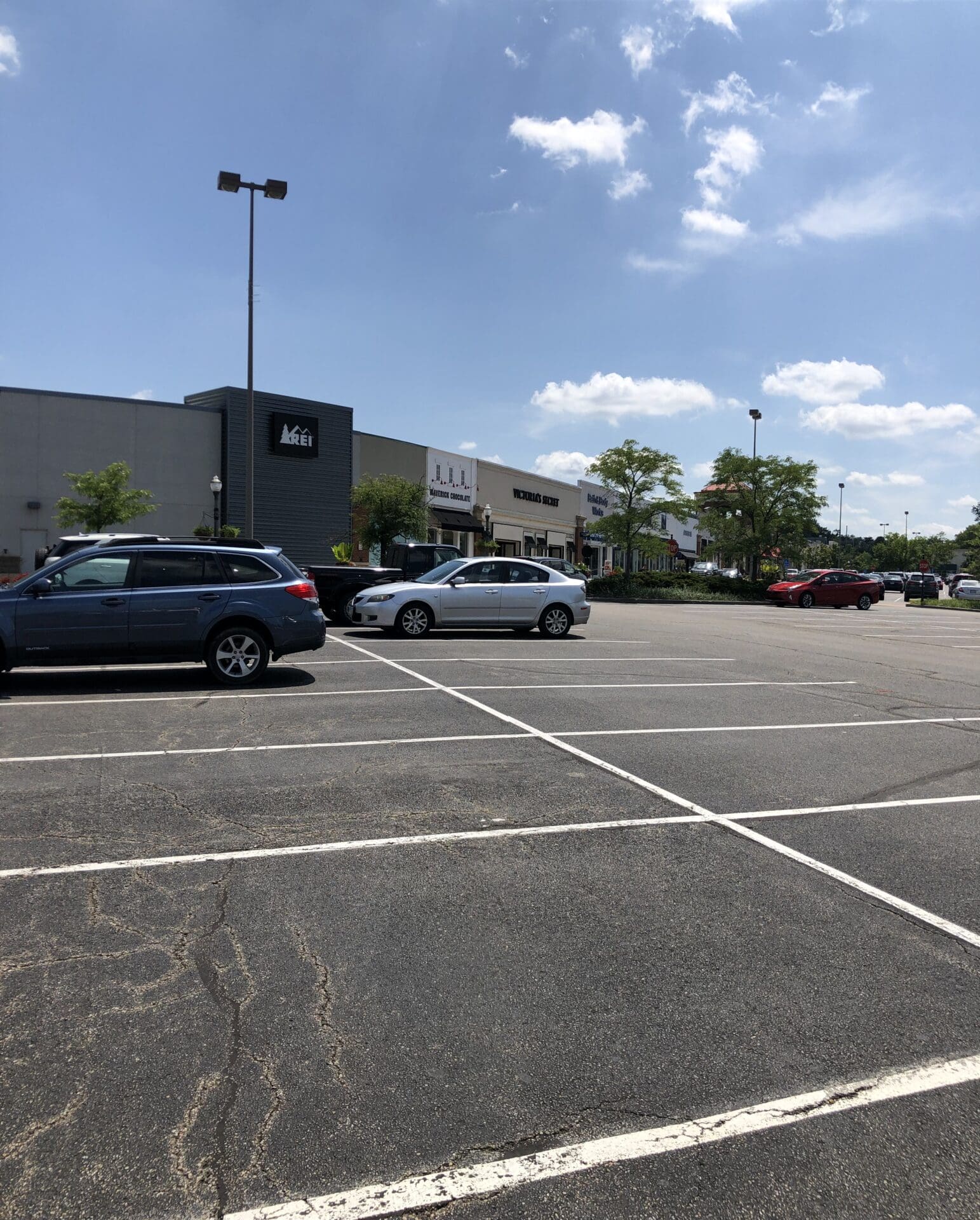 Hyde Park is known for its gorgeous, older style homes with tons of charm and it's just a very classy area to put it best.  They have great shops and restaurants, and Rookwood Commons which is the shopping center and it's gooood! It's an outdoor mall of sorts, so on beautiful summer days it's the best place to take Leyton.  In fact, it's home to one of my favorite stores, J. Crew Factory, where I did my Friday finds!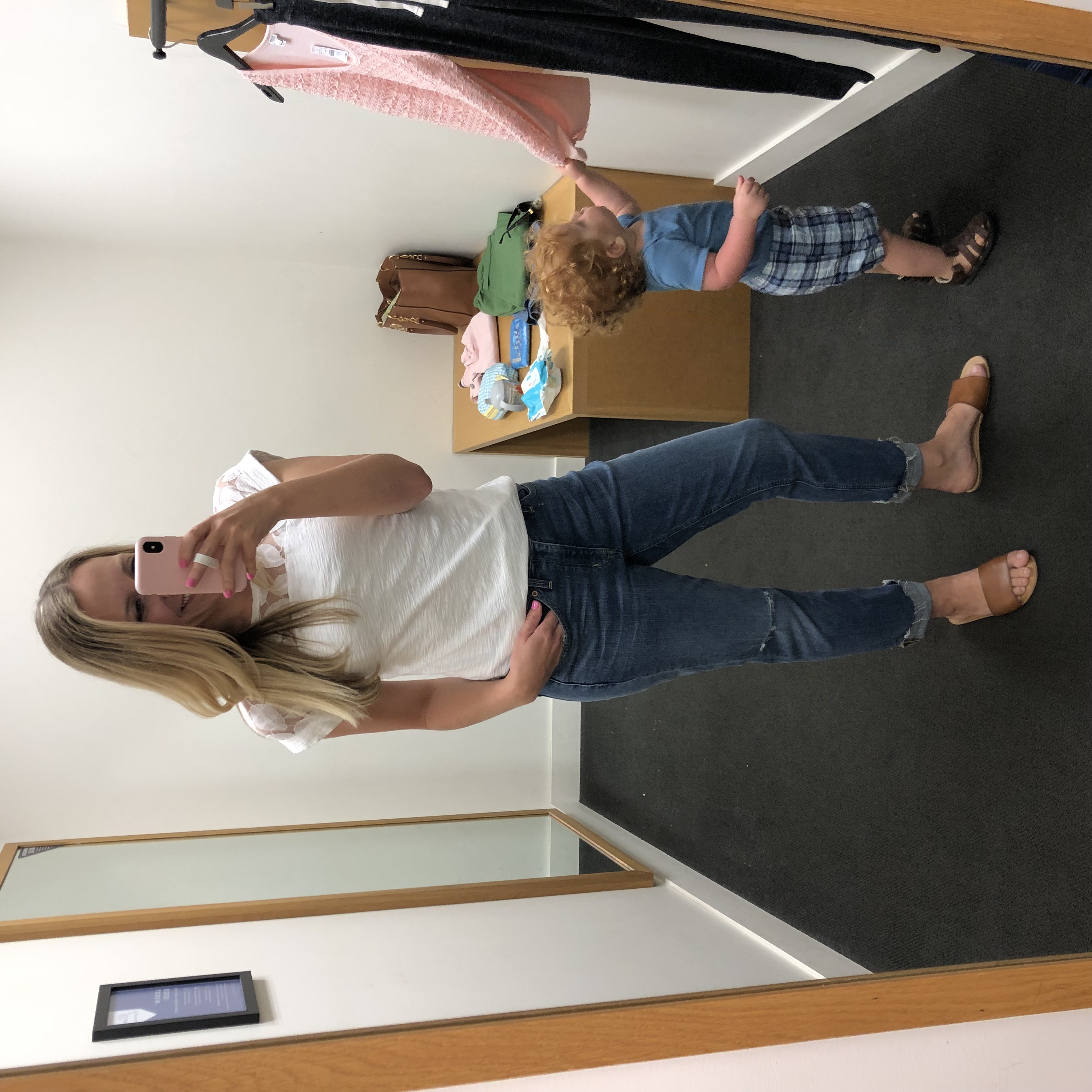 Some other great stores it offers are HomeGoods, Banana Republic, Athleta, Old Navy, White House Black Market, Sur la Table, Nordstrom Rack, Evereve, Ulta, and Joseph Bank Bookstore.
On this day we popped into J. Crew Factory for the try on session for Friday Finds, then went into HomeGoods for a few things, headed over to the bookstore, then Potbelly for lunch, then ended at Whole Foods.  After that we spent some time at The Cincinnati Zoo.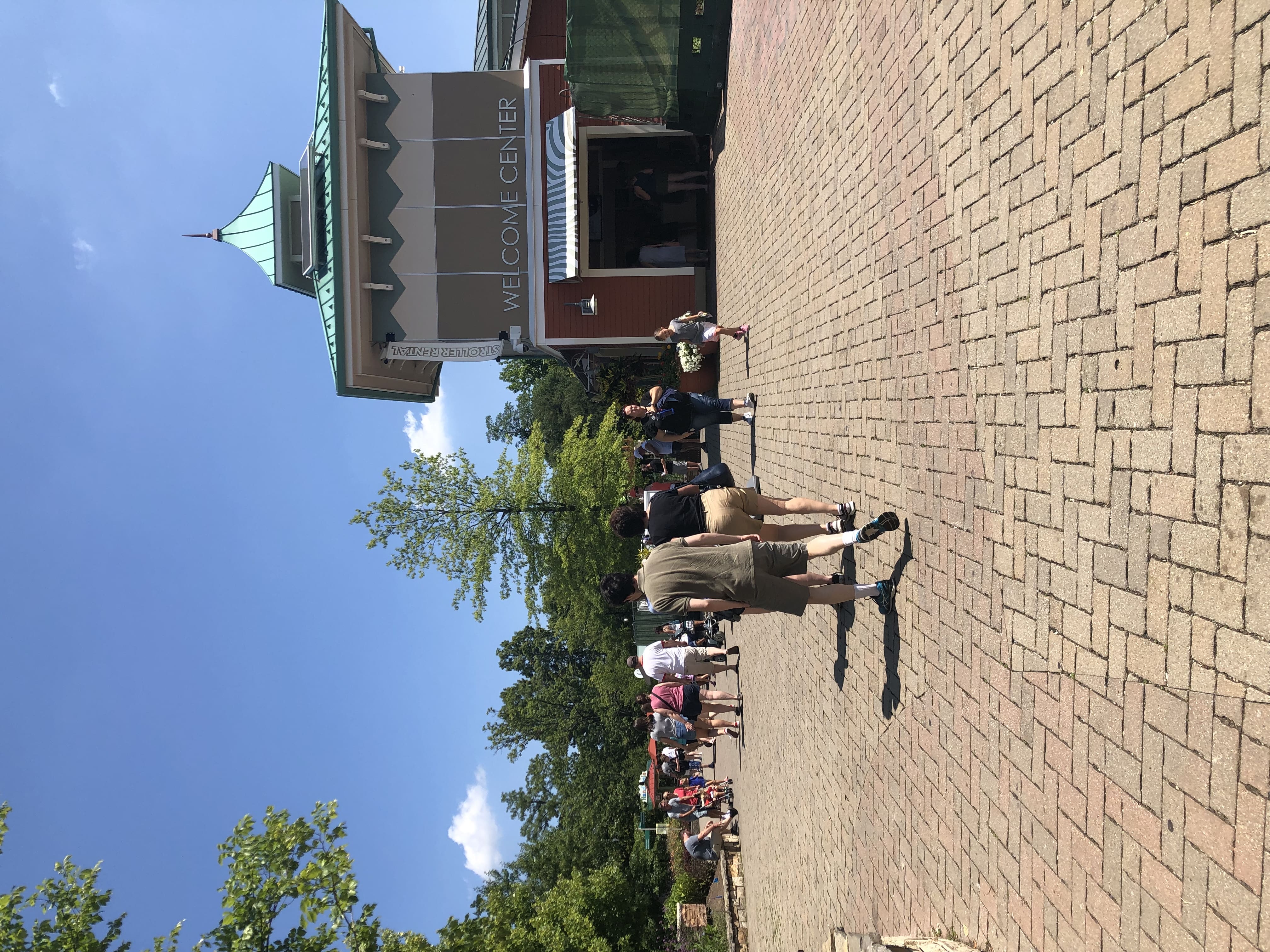 If you ever come to Cincinnati, you need to visit our zoo. It's one of the best out there and so great!  This day we were only there a short time due to all we had to do that day.  So, we saw some animals and then, on our way home, we hopped over to another great town in Cincinnati to drop off some Monat for my friend Jen to try in Blue Ash, Ohio.  Blue Ash is the perfect town not only because it's beautiful, is a great area for walking from shops to restaurants, and is so clean, pretty, and also classy and charming, but it's proximity to everything good is on point!  Fun Fact:  When Eric and I were moving from our first home we looked in Blue Ash and there was barely anything for sale because the town is so great, no one leaves!  Unfortunately, I forgot to take pictures but it was part of our 72 hours :).
So that was our Friday.  On Saturday we headed back towards our old stomping grounds where we used to live, to another quaint and wonderful little Ohio town called Lebanon.  Although we don't live near this area anymore it is still where my hairdresser and Veterinarian are so I make it out there about once every 2 months, and on this day we were out there for a big reason…..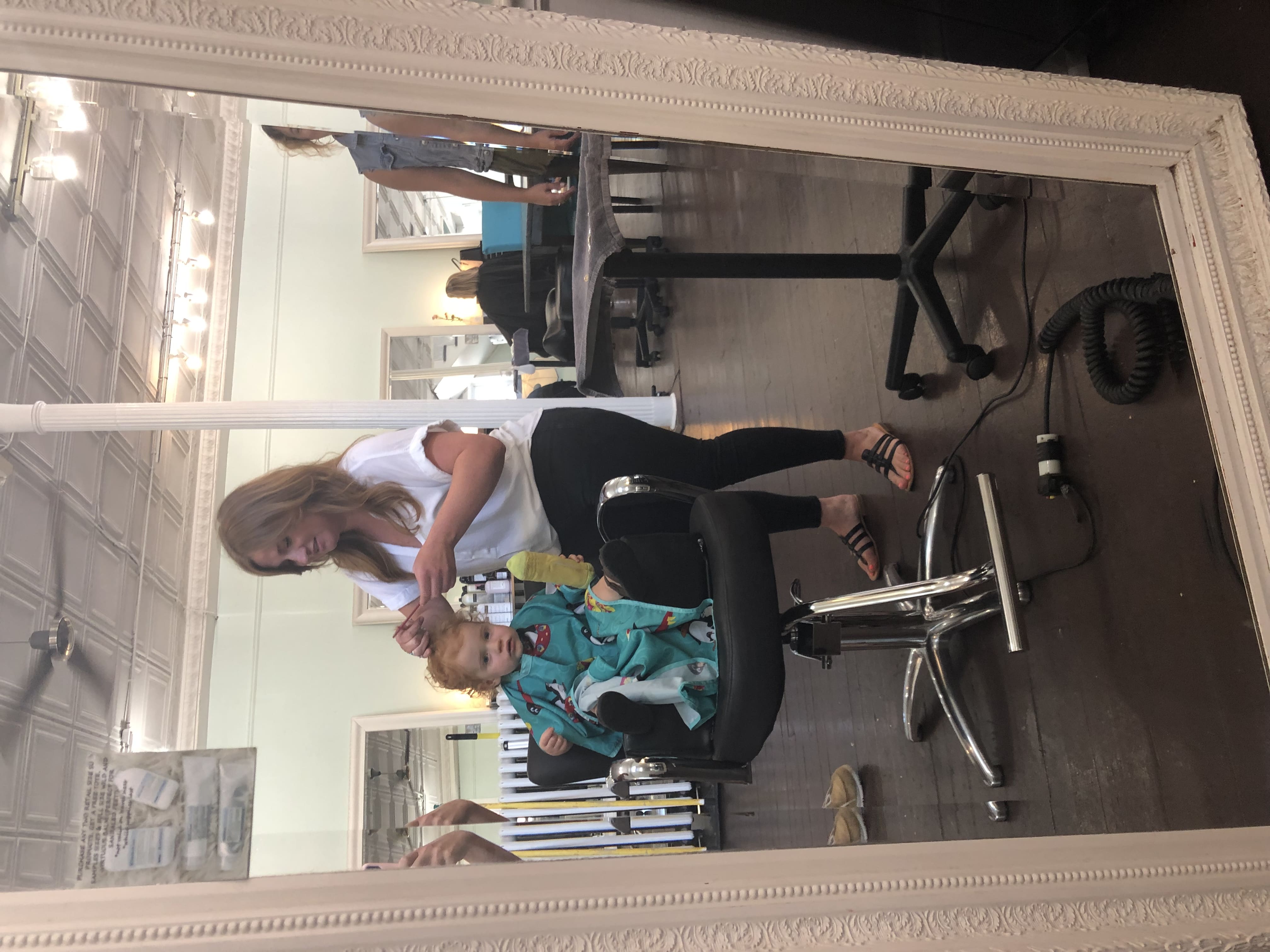 It was Leyton's first haircut!  His curls were getting out of control and it was getting in his eyes, so it was time.  So, to Lebanon we went on Saturday morning for my girl Amber to cut it.  She has been doing my hair for years and is wonderful and she's a mama to triplet boys so if anyone was going to do well cutting Leyton's hair, it was her.  Here's some more pics from there.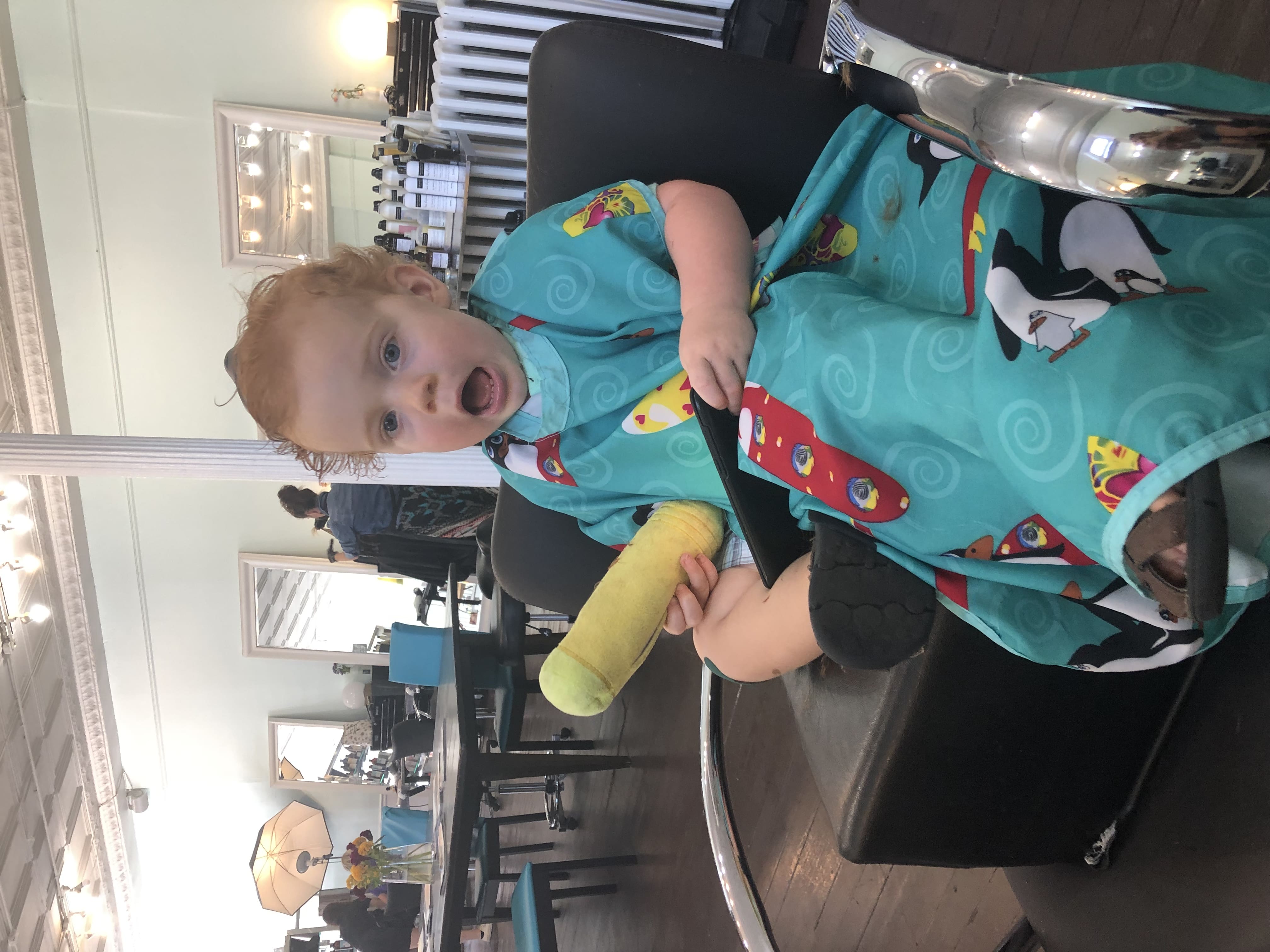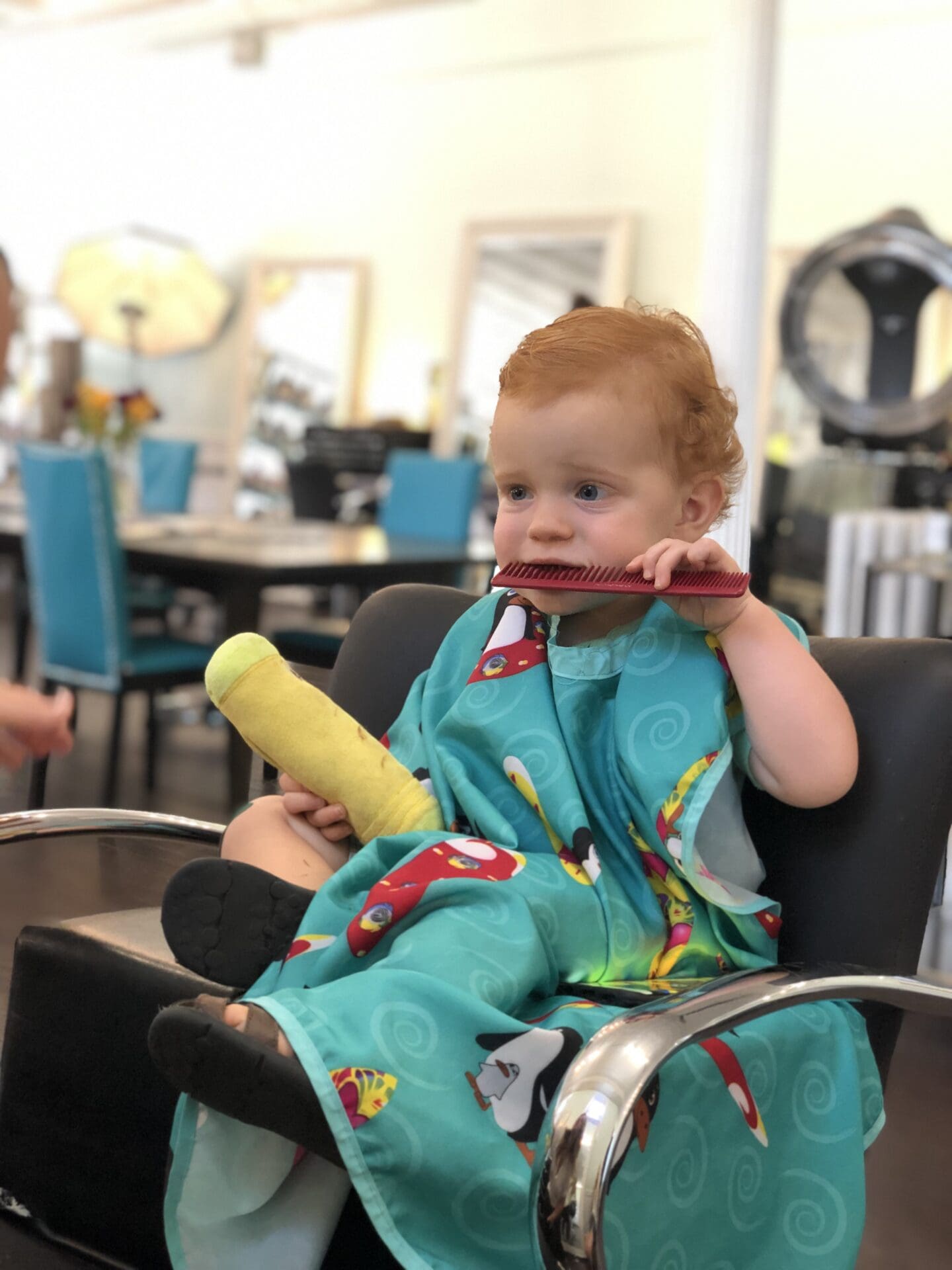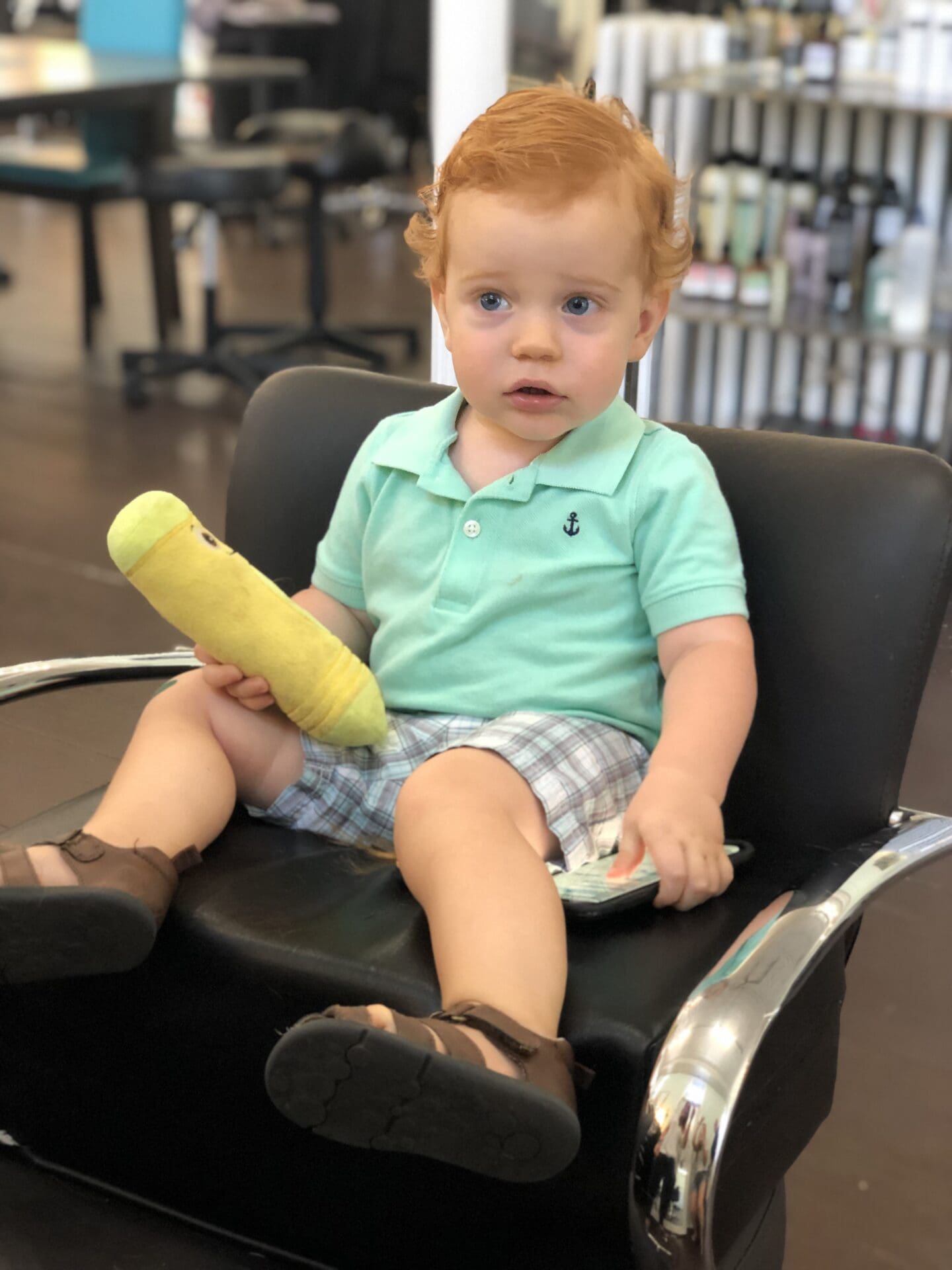 After that we ate lunch at a new place in Lebanon called The Greenhouse Cafe, and after that we just took in the small town charm.  If I had to describe Lebanon I would tell you it's truly like a town straight out of a Hallmark movie.  In fact, I think a Hallmark movie was filmed there before!  It's just a wonderful small town with lots of cute shops.  I'm from a small town in Pennsylvania so I will always adore small towns.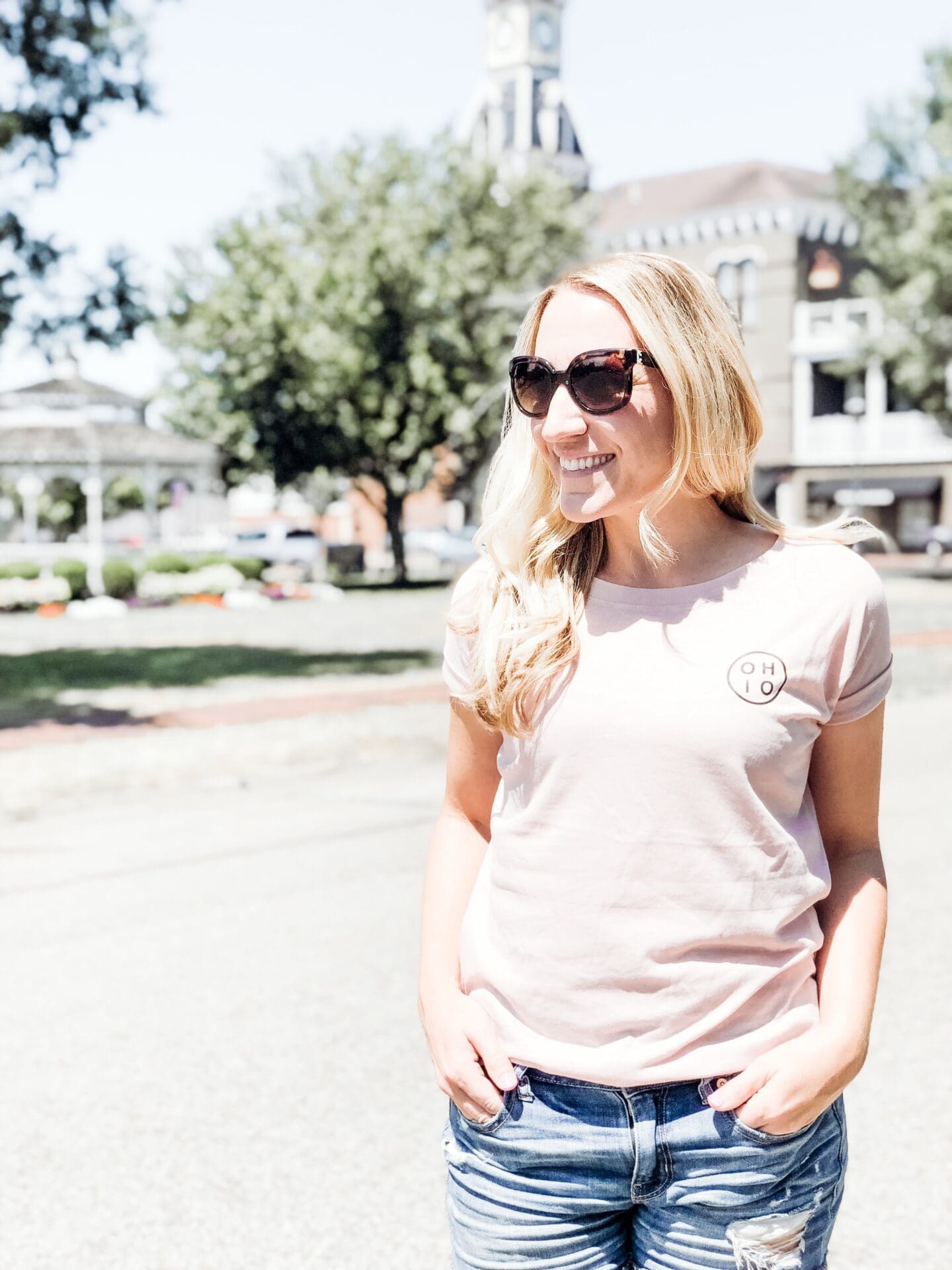 Also, my shirt I'm wearing in this picture is from a company called ClotheOhio.  For every purchase made they donate a clothing item to a Ohioan in need.  I love their mission and so when they reached out to me to do a collaboration it was an easy, yes!  You can shop their store here. After that we headed home and just enjoyed a day of family time.  That evening we went to our neighbor's house for their pizza night and then crashed for the evening.
On Sunday we had plans to go to Eric's cousin's house for Leyton to play with their daughter in their new bounce house, but Leyton got a cold and we didn't want to be those parents exposing another kid to our sick child.  So, instead we took the opportunity to head downtown to one of our favorite spots.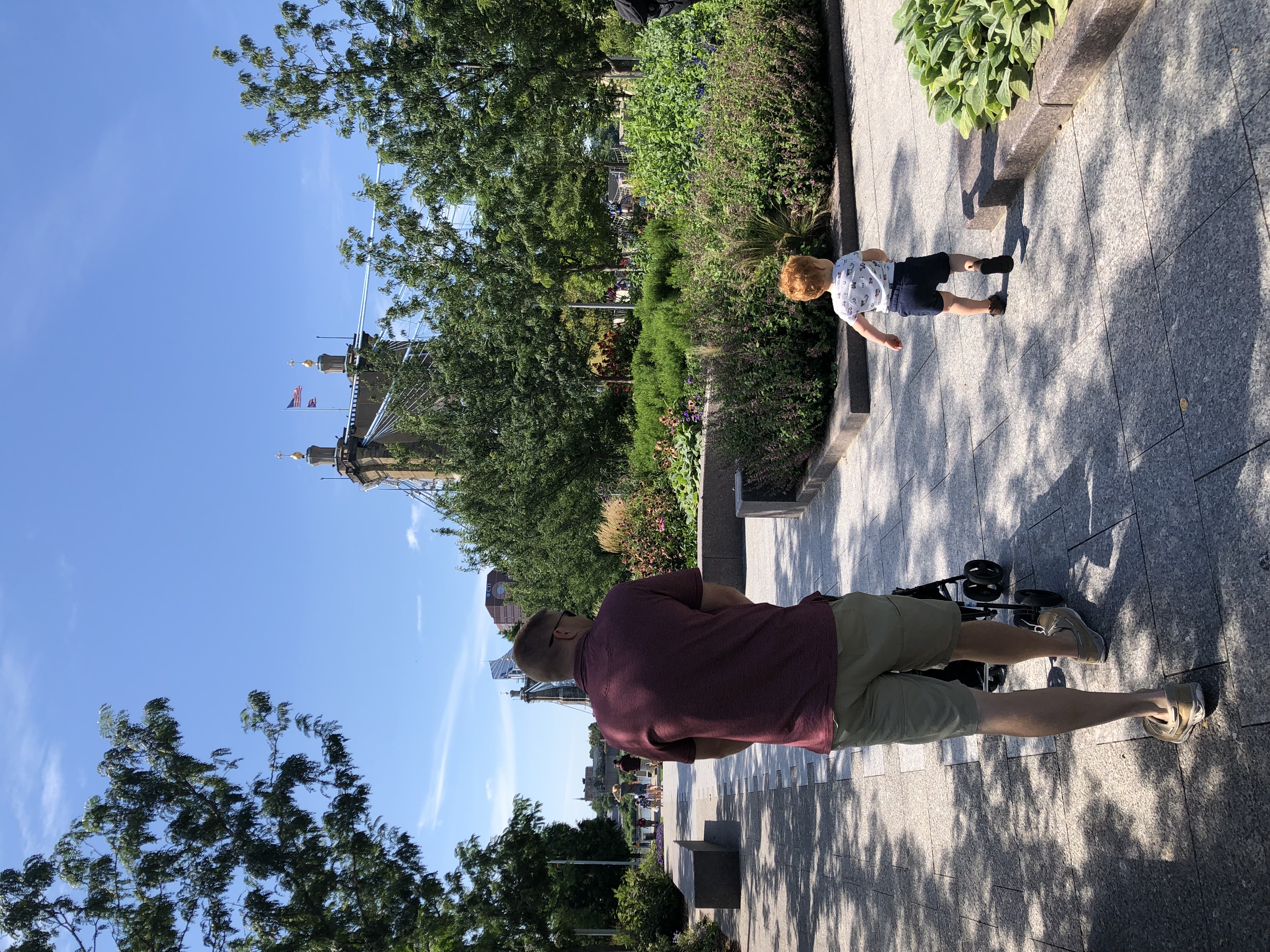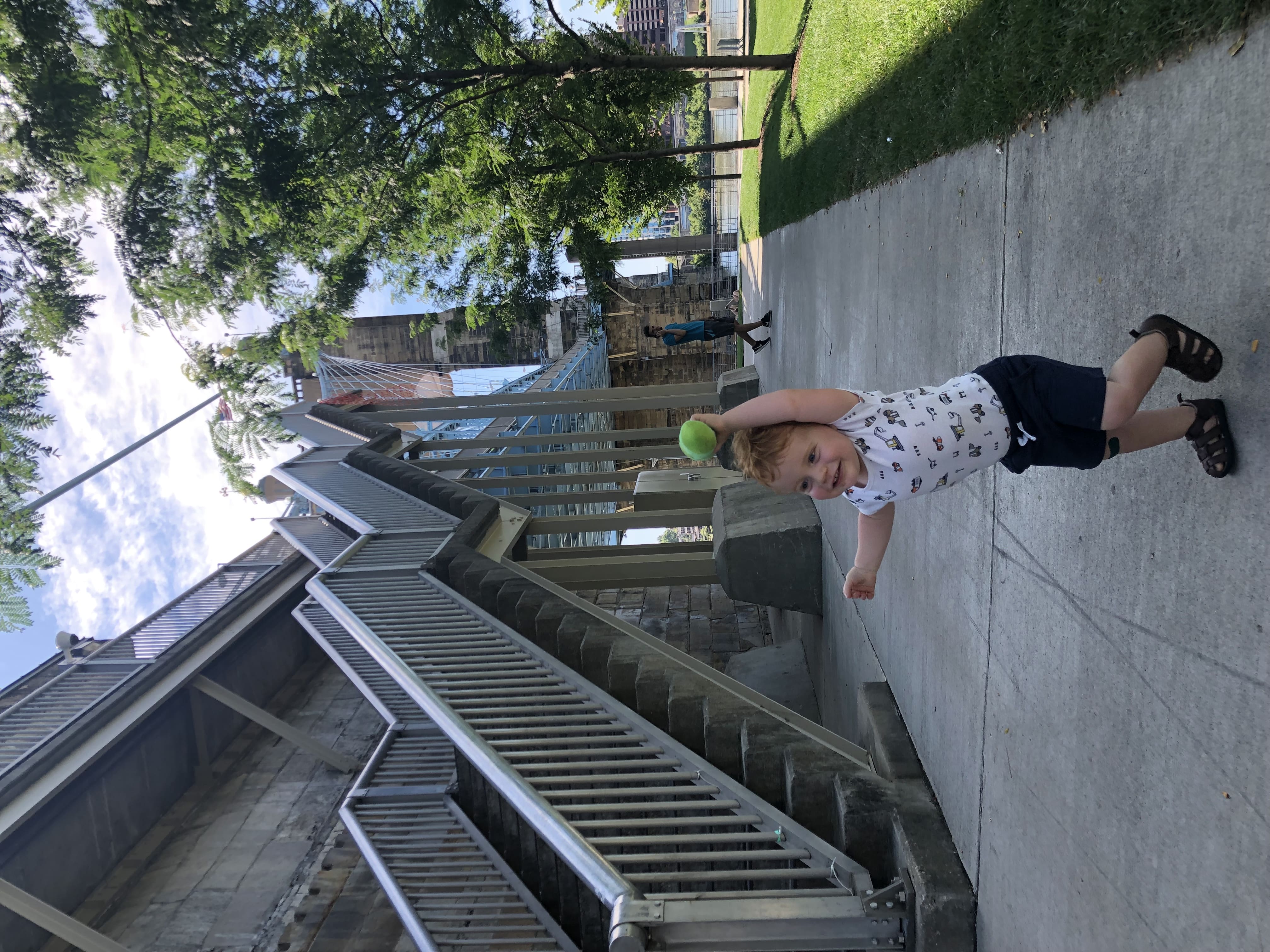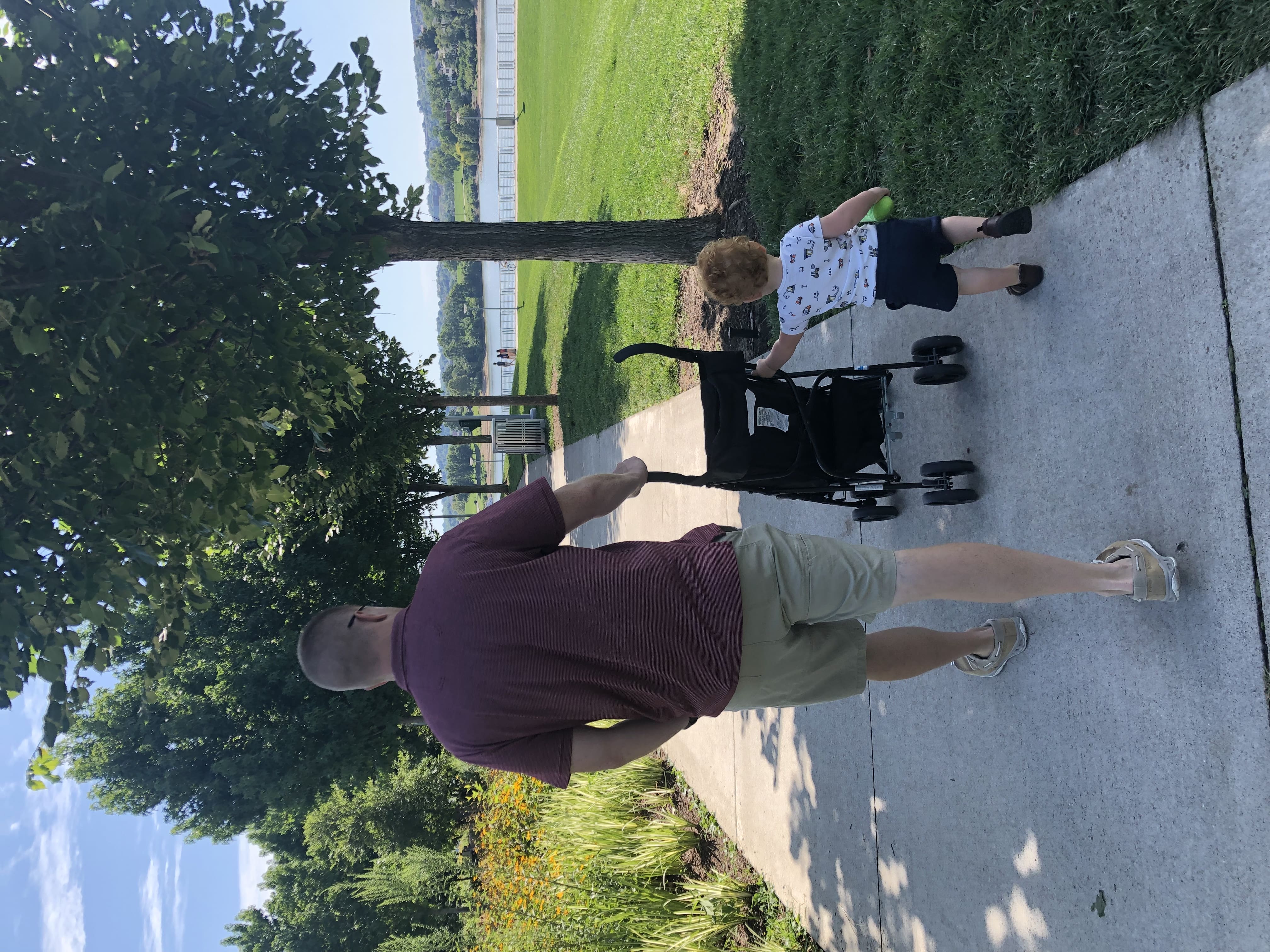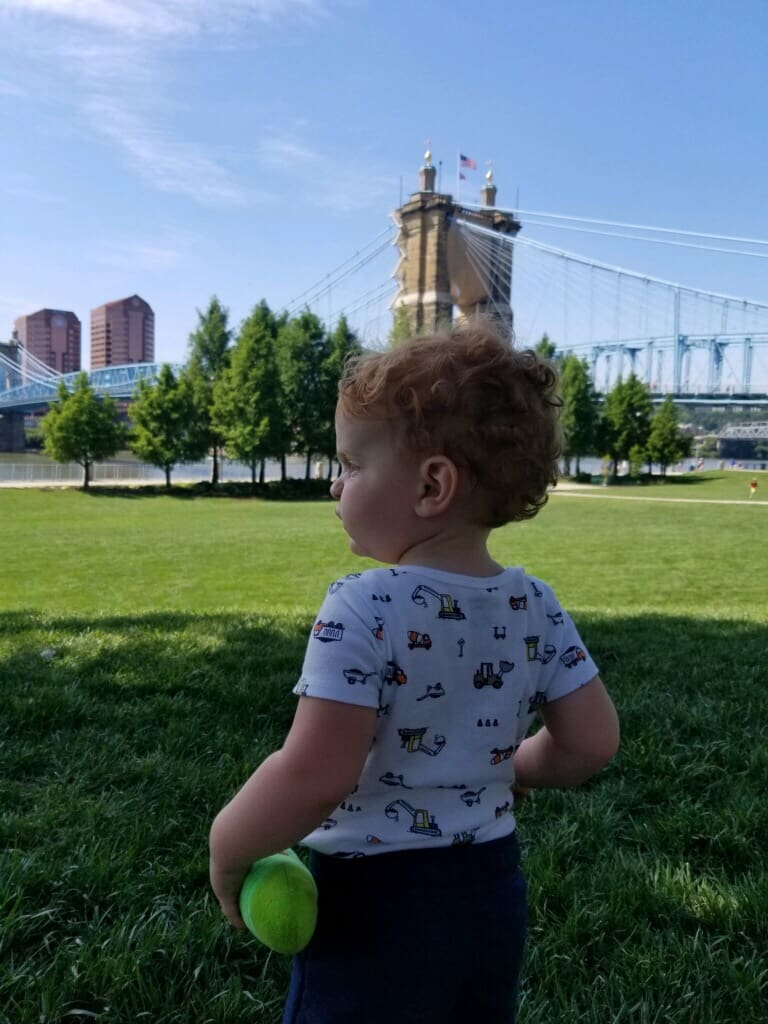 We love the area down by the river in Cincinnati.  They have done it up so nicely.  We like to walk around in the park area by the river and Leyton loves the open space to run.  Also near there is an area called The Banks in between the Bengals and Reds stadiums, that has restaurants and bars.  We were going to grab lunch there but the Cubs were in town and it was packed!  So, we decided to walk to Fountain Square downtown and grab lunch there.  We settled on some Italian at a place we like called Via Vite.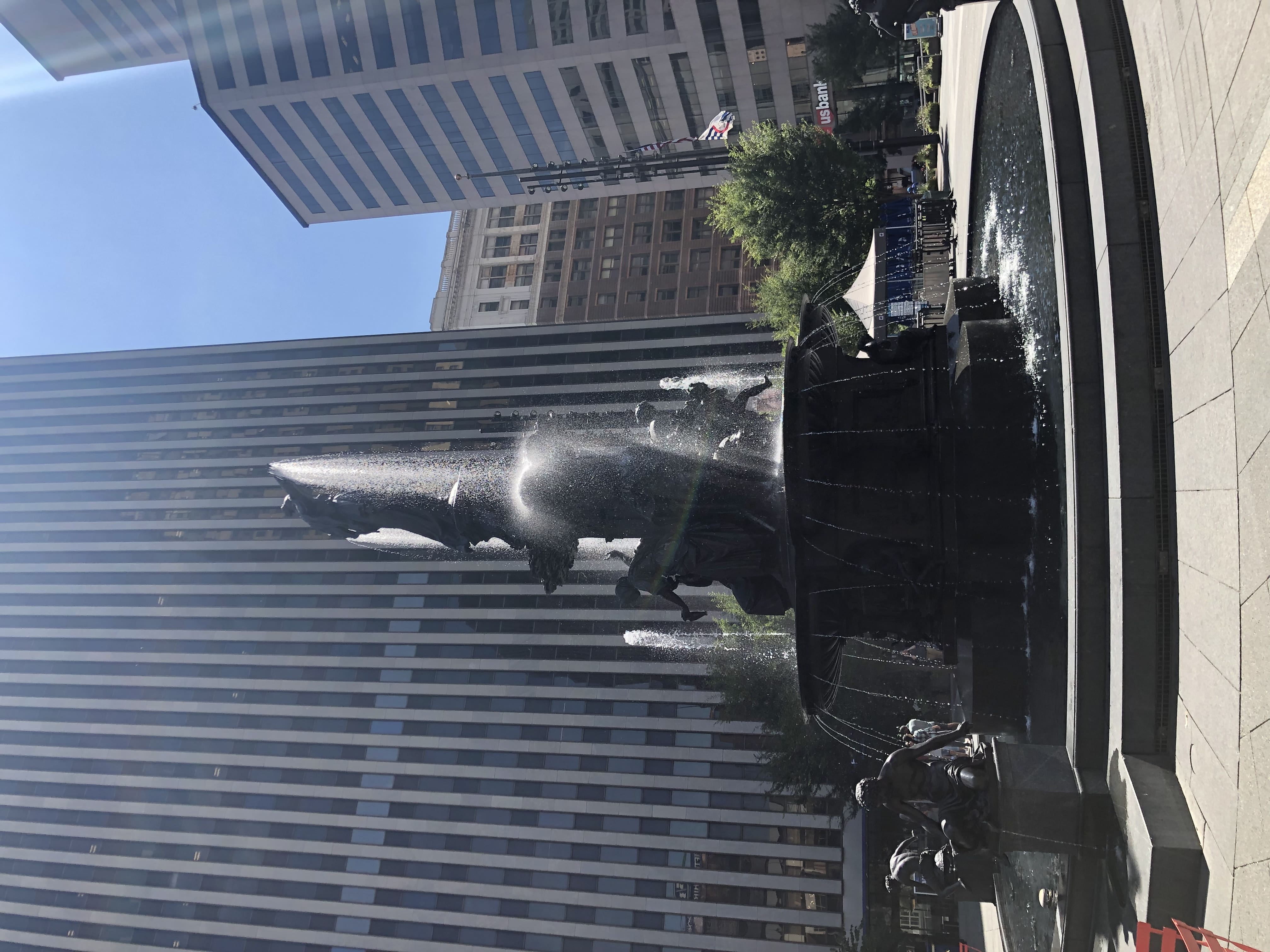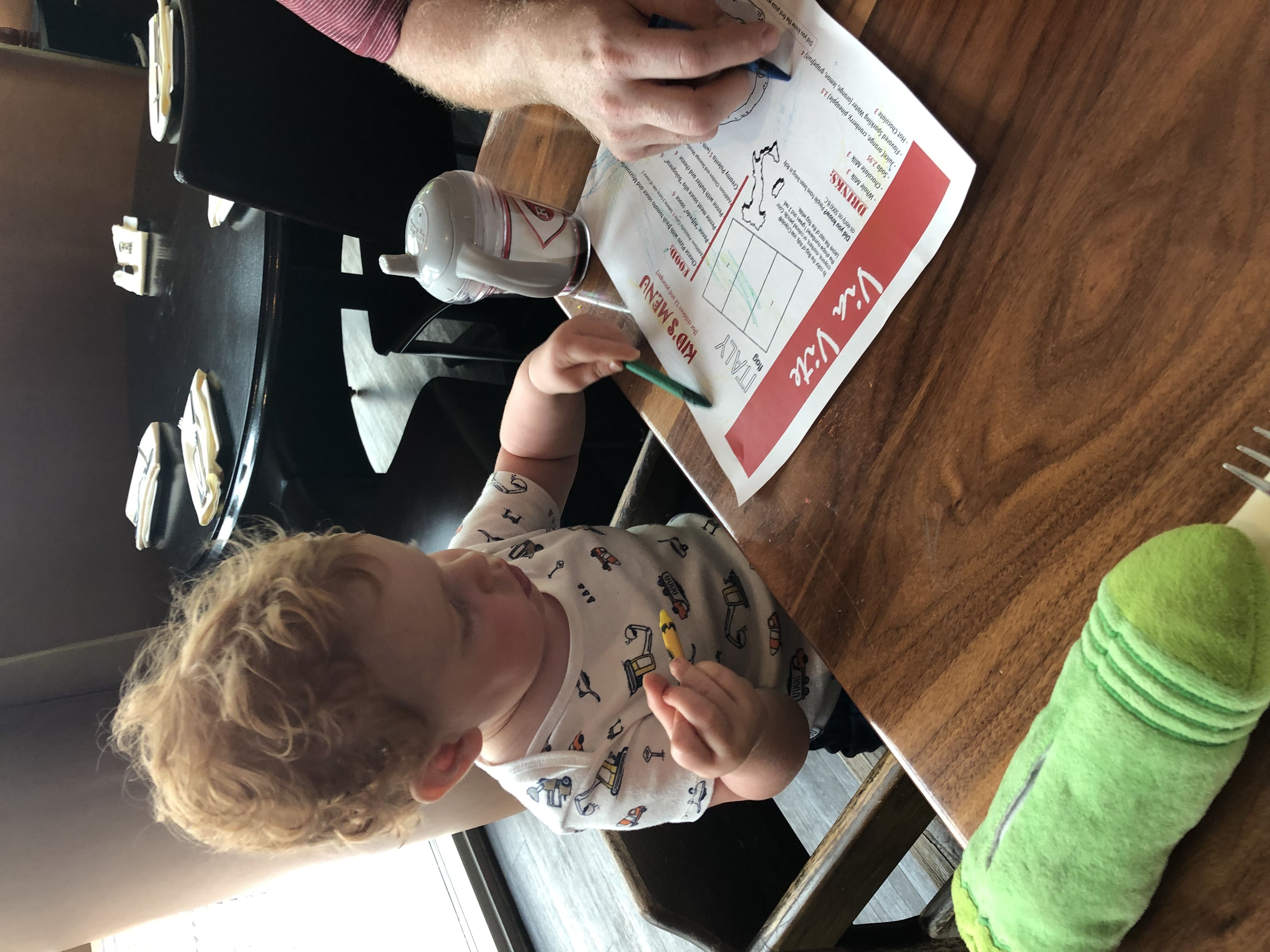 After that we grabbed some ice cream and then headed home and enjoyed a lazy Sunday relaxing and enjoying family time.  And that was 72 hours in our city!  Cincinnati is the perfect place because it has everything you'd ever need sprinkled among it's many charming neighboring towns.  I hope you enjoyed a little look around.  Have a great week ahead and I'll see you back here Wednesday.
Jill
xo, Jill