This post may contain affiliate links, which means I receive a commission if you choose to purchase through links I provide (at no extra cost to you) and as an Amazon Associate I earn from qualifying purchases. Shopping through these links is one small way of supporting my blog, so thank you!
Elevate your hosting game and keep your dishes fresh and delectable in Fancy Panz, the ultimate solution for effortless event food storage!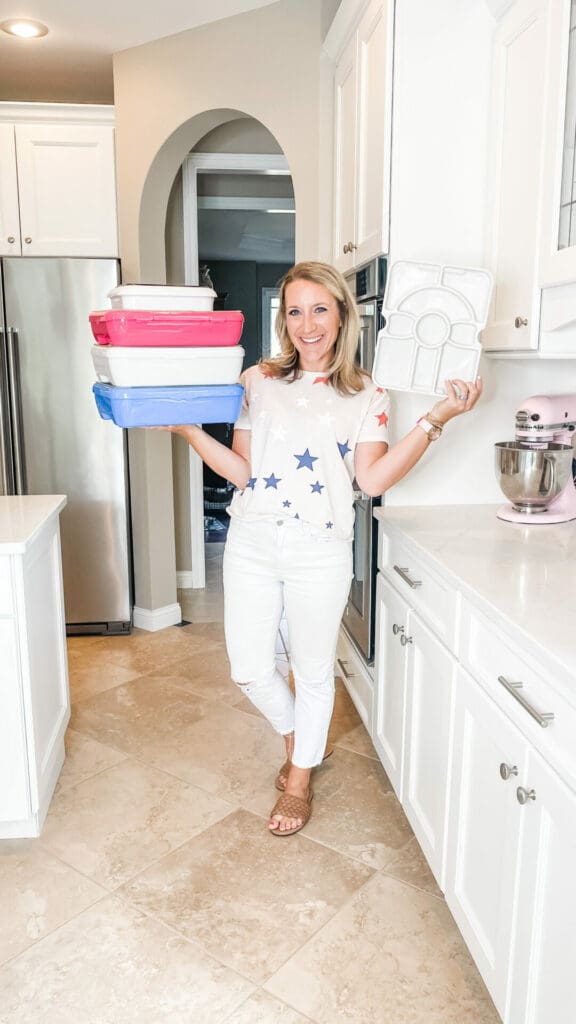 These Fancy Panz are an absolute must for your summer BBQ's, parties, tailgating, holiday parties, events and more! They are made in the USA and come in several sizes and colors. The Premium size is the one with the gel insert to keep foods hot or cold.

They would make a great gift too and are seriously such a smart and useful invention all year long.

5 Must-Have Fancy Panz Containers and Accessories
Transform your gatherings into unforgettable experiences with Fancy Panz containers. Discover how these stylish and practical food dish containers add an elegant touch to your parties, holidays, and family events.
Fancy Panz Premium
This premium version comes complete with a reusable Hot/Cold gel pack that can be frozen, boiled or microwaved and nestles between the base of your Fancy Panz and the bottom of your foil pan. This Fancy Panz comes with one reusable Hot/Gel Pack, one "half size" foil pan (approx. 12.75 x 9 x 2.5) and one reusable serving spoon
Fancy Panz Charcuterie & Veggie Tray Insert
These Fancy Panz Trayz are an accessory for the Premium & Classic Fancy Panz. The Charcuterie & Veggie Trayz insert is a convenient way to safely transport and serve your charcuterie, vegetables, variety of desserts or condiments. The raised partitions help keep your food in place, which makes this ideal for traveling! The large center bowl is perfect for dips & dressing.
Fancy Panz Cake 9×13
This Cake size Fancy Panz includes a 9×13 foil pan and reusable serving spoon. Fancy Panz are stackable and perfect for travel. No more concerns over spilling the food during transport. Ready to leave? Simply remove the foil pan from your Fancy Panz for party-goers to continue enjoying while you take your Fancy Panz home!
Whether it's a lively potluck, a sizzling backyard barbecue, a heartwarming family gathering, or a festive holiday feast, Fancy Panz containers are your trusted companions. With their combination of elegance and practicality, these containers ensure your dishes remain fresh and presentable throughout your event. Say goodbye to messy and unappealing food presentations – Fancy Panz not only simplify your hosting, but also enhance the overall aesthetic of your table spread. Their versatility and durability make them the perfect addition to any occasion, allowing you to focus on creating cherished memories with your loved ones, all while impressing your guests with the effortless charm of Fancy Panz.
Pin for Later!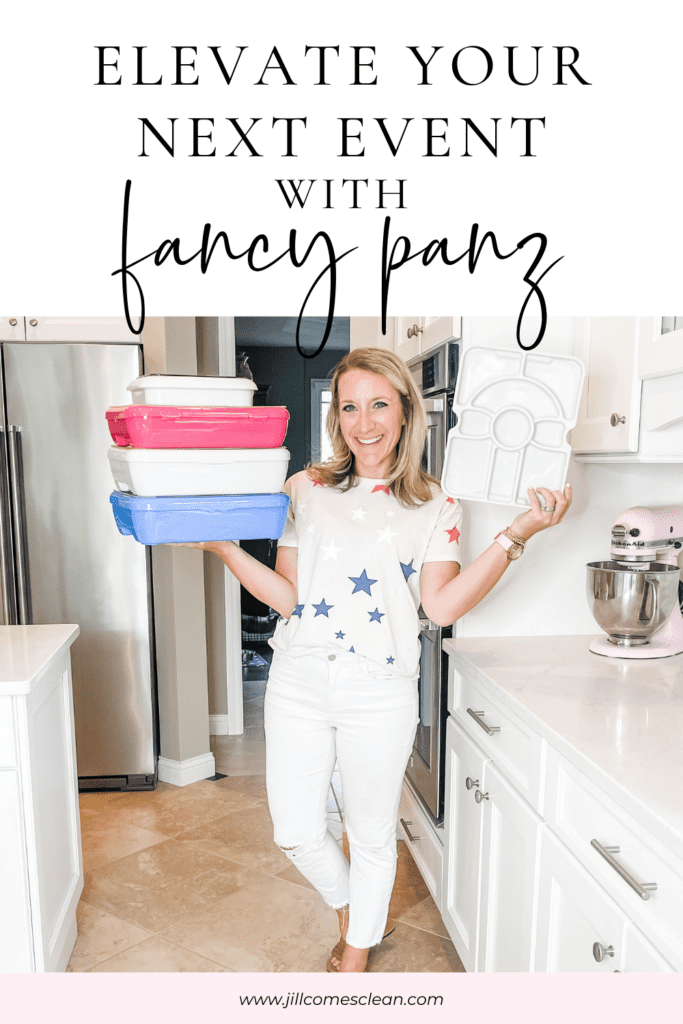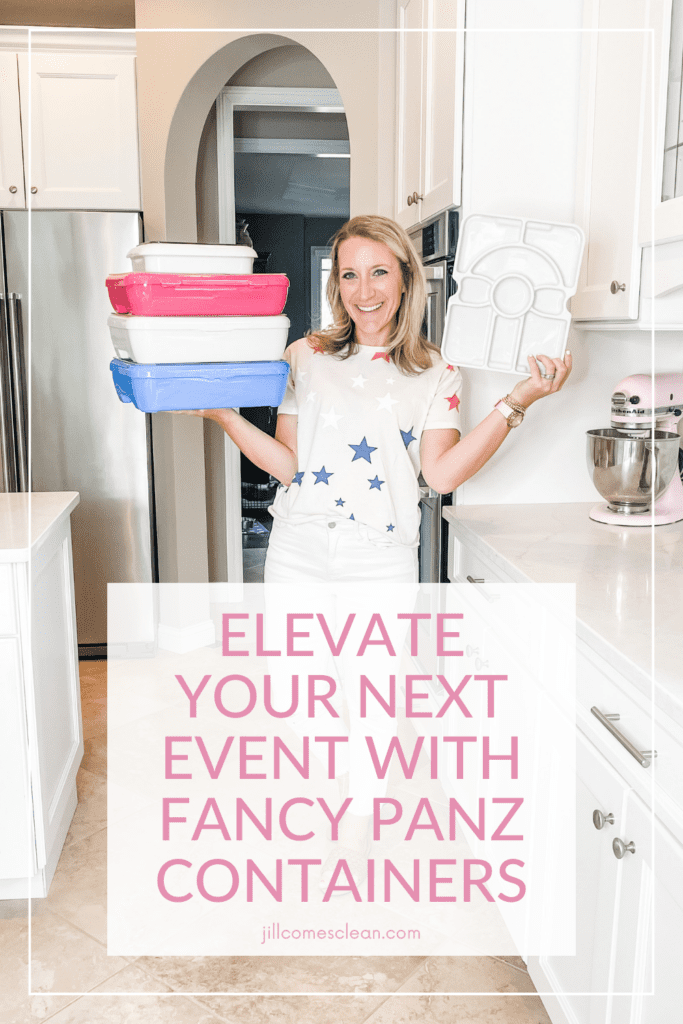 xo, Jill