This post may contain affiliate links, which means I receive a commission if you choose to purchase through links I provide (at no extra cost to you) and as an Amazon Associate I earn from qualifying purchases. Shopping through these links is one small way of supporting my blog, so thank you!
Cleaning windows doesn't have to be a daunting task. Learn three quick and effective methods to achieve spotless windows with minimal effort.
Cleaning windows can be a chore, but it doesn't have to be a daunting task. With a few simple methods, you can achieve spotless windows with minimal effort. In this article, we will explore three easy ways to clean your windows and leave them sparkling clean.

3 Easy Ways to Clean Windows Like a Pro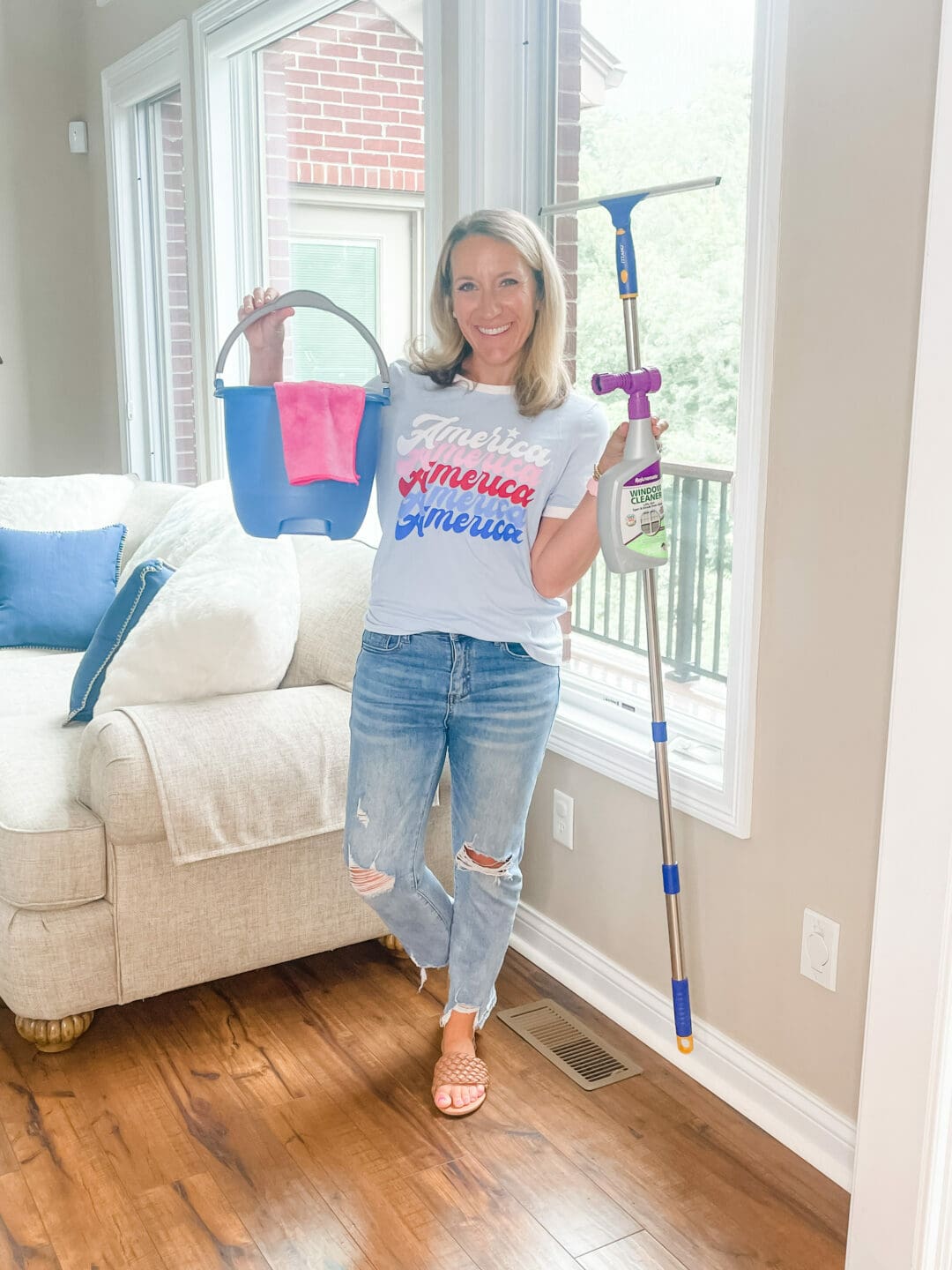 Cleaning Easy-to-Reach Windows
When it comes to cleaning windows, starting with the easy-to-reach ones is a great way to build confidence and get the job done quickly. Begin by gathering your cleaning supplies. My favorite supplies are some simple hot water and vinegar and a few microfiber cloths. Start by popping out the screens and vacuum or wipe them down with vinegar water. Next, clean the window with your warm vinegar water and microfiber cloth and then dry with your second microfiber cloth. Using a tight-weaved microfiber cloth specifically for windows will help you to get that streak-free clean!
Cleaning Taller Windows Inside
Cleaning taller windows inside your home may require a bit more effort, but with the right tools and technique, it can still be a manageable task. I love using this special kit for cleaning my tall indoor windows. Using this long microfiber window cleaning tool, dip into the hot water and vinegar to clean the windows with the microfiber cloth attachment to remove all dirt and grime. Then switch to the squeegee to dry the windows by removing the excess water. This will leave the window streak-free!
Cleaning Outdoor Windows
Cleaning outdoor windows can be a bit more challenging due to factors like weather conditions and hard-to-reach areas. One of the easiest ways to clean your outside windows is by using a special window cleaning spray that you can attach directly to a hose. All you have to do is spray the cleaner onto the window while it's attached to the hose, then rinse the windows with water directly from the hose and let it air dry – with no streaks!
I hope these window cleaning tips have inspired you to easily clean your windows like a pro!
Pin for Later!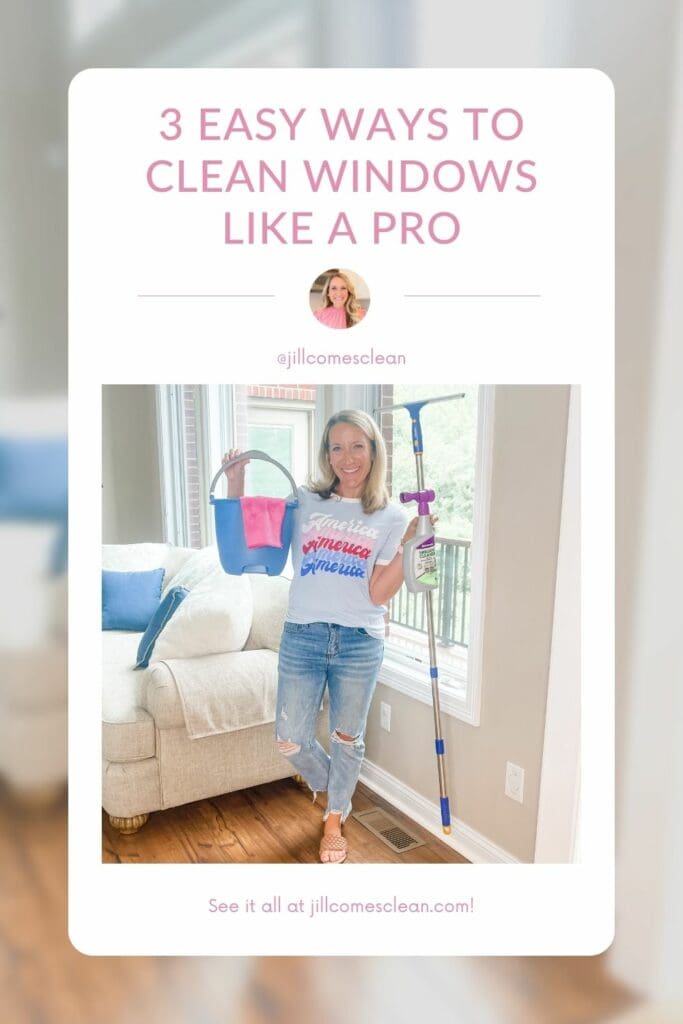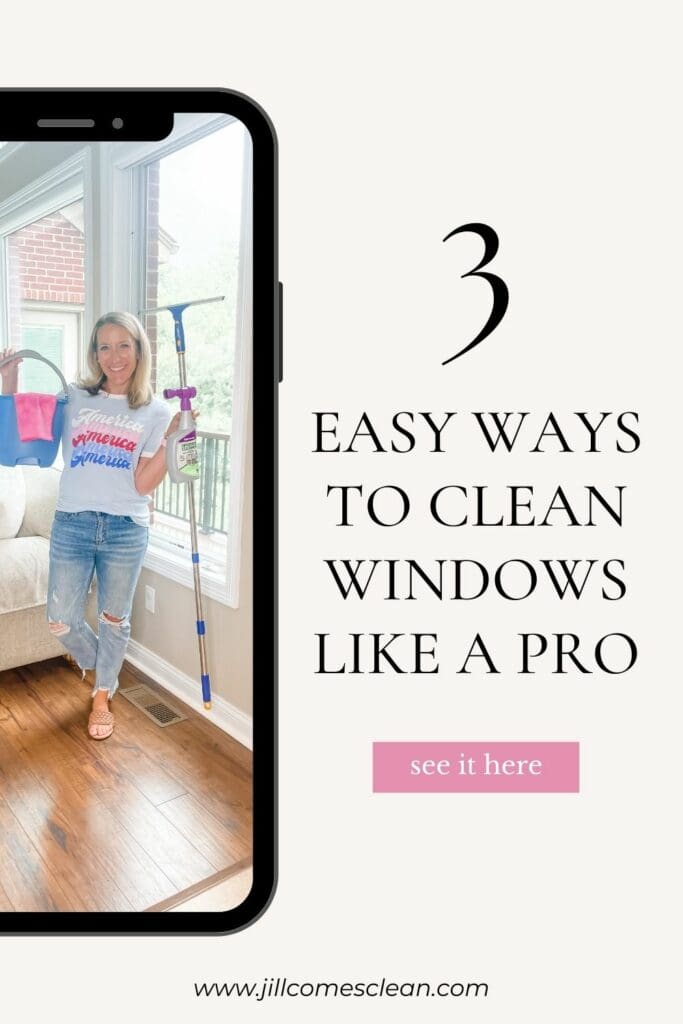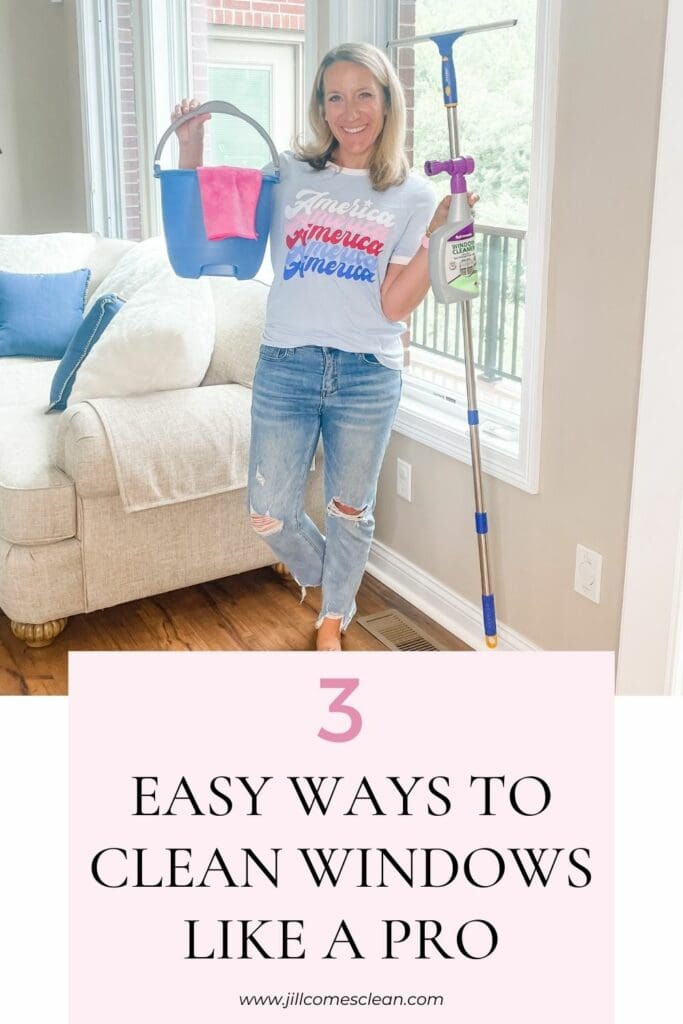 xo, Jill