This post may contain affiliate links, which means I receive a commission if you choose to purchase through links I provide (at no extra cost to you) and as an Amazon Associate I earn from qualifying purchases. Shopping through these links is one small way of supporting my blog, so thank you!
When it comes to bathroom cleaning, an essential tool that often gets overlooked is the humble toilet brush. However, the right toilet brush can make a world of difference when it comes to maintaining a clean and hygienic bathroom.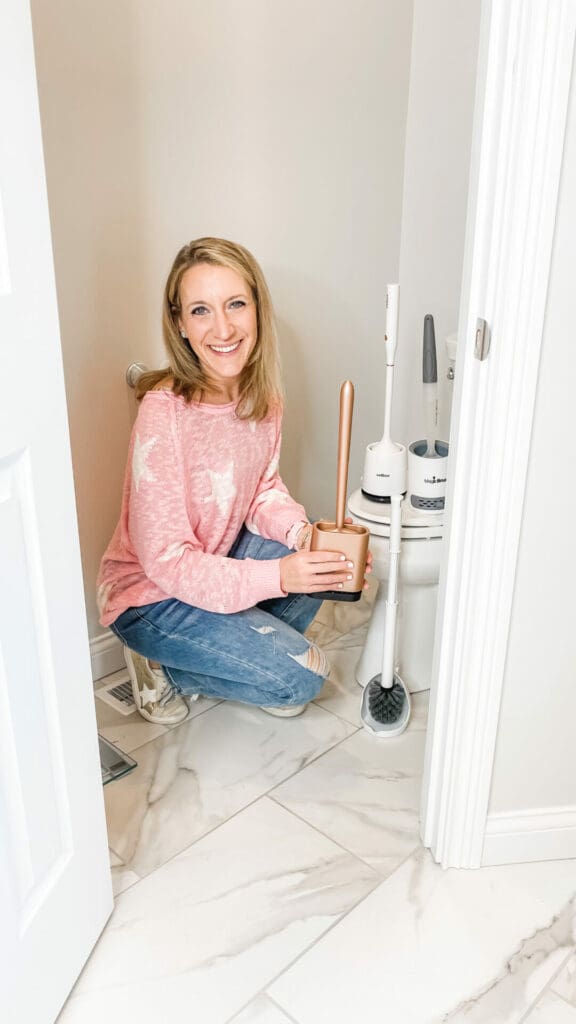 Selecting the best toilet brush for your bathroom may seem like a simple task, but it's an essential one that can greatly impact your cleaning routine. To ensure you make the right choice, consider a few key factors. First, focus on the bristles. Look for toilet brushes with durable and effective bristles that won't scratch the porcelain but can tackle stubborn stains. Secondly, evaluate the handle. A long and ergonomic handle can make cleaning easier and more comfortable. Next, consider hygiene. Opt for a toilet brush with a built-in holder or caddy to keep it off the floor and avoid dripping water. Lastly, think about style and eco-friendliness. Many modern toilet brushes offer sleek designs and eco-conscious materials. By carefully weighing these factors, you can confidently choose the best toilet brush that suits your needs and keeps your bathroom fresh and spotless.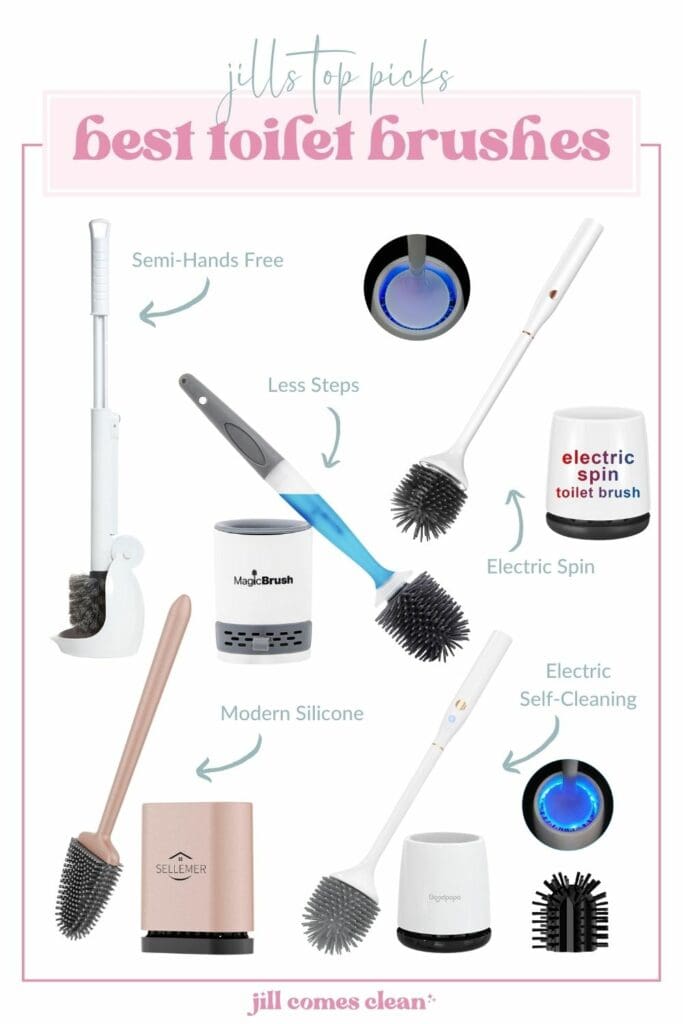 The Best Toilet Brushes for Sparkling Clean Results
Whether you're looking for durability, design, or eco-friendliness, I've got you covered. Say goodbye to dirty toilets and hello to sparkling cleanliness!
Invest in the best toilet brush that suits your preferences, and enjoy the satisfaction of a sparkling clean toilet every time. With the right tools in hand, maintaining a fresh and pristine bathroom has never been easier.
Which one is your favorite?
See the Reel
xo, Jill