Hi friends!  Okay, first things first, who watched the royal wedding?? Ahh official pictures are being released and I'm reliving the fun all over again.  I'll admit this post was supposed to come out Saturday, but I had too much royal wedding excitement going on to focus on this, so it got pushed back to today.
It's almost Memorial Day and while technically the first day of Summer is June 21st, I think I speak for most of us when I say, Memorial Day is the true Summer kick off! And I don't know about you, but I am ready for it!! I finally have off this Memorial Day so I've already been planning what I should wear and thought I would share some of my finds. I'm doing a lot of blue and white because….patriotic.  I'm also sharing some warm and cool looks because this Ohio weather be cray and we never know what we're going to get. The best part is, most of these looks are inexpensive which is always a plus in my book. Okay, so here we go….as always click the link in the text or the shop-able pictures below to shop!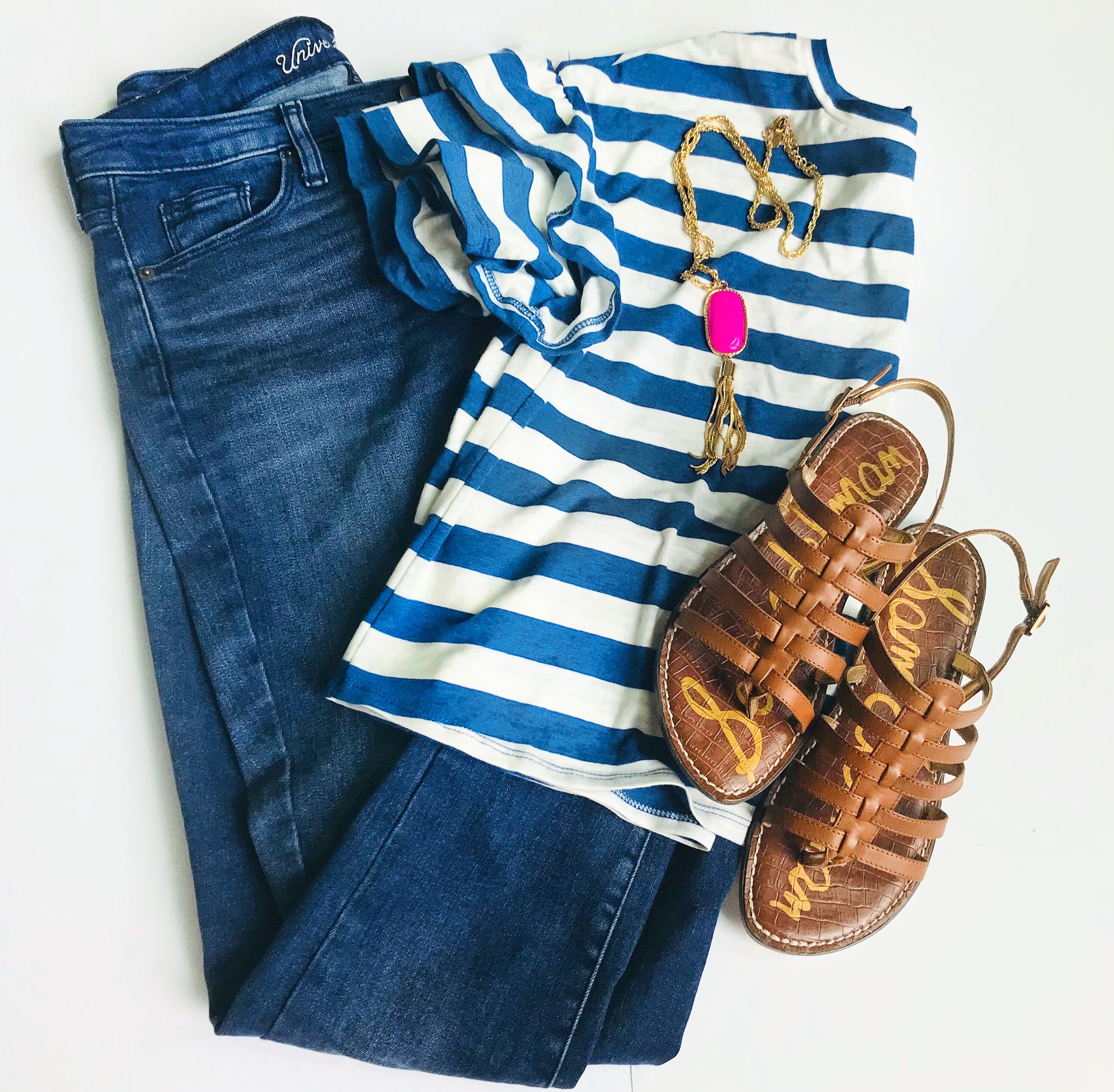 This outfit is just nice and simple and I have gotten so many compliments on this top, and you guys it's from Target, and it's less than $20!  Now, I paired the top with high- waisted jeans, also from Target, because the top is a little short and looks great with them.  Click here for another option.  I'm loving the whole Universal Thread line right now!  And the sandals can be found here.  Similar necklace here.
Here are a few more looks, and you know I'm rocking the overalls this year.  I'm loving this trend! Outfit details are below.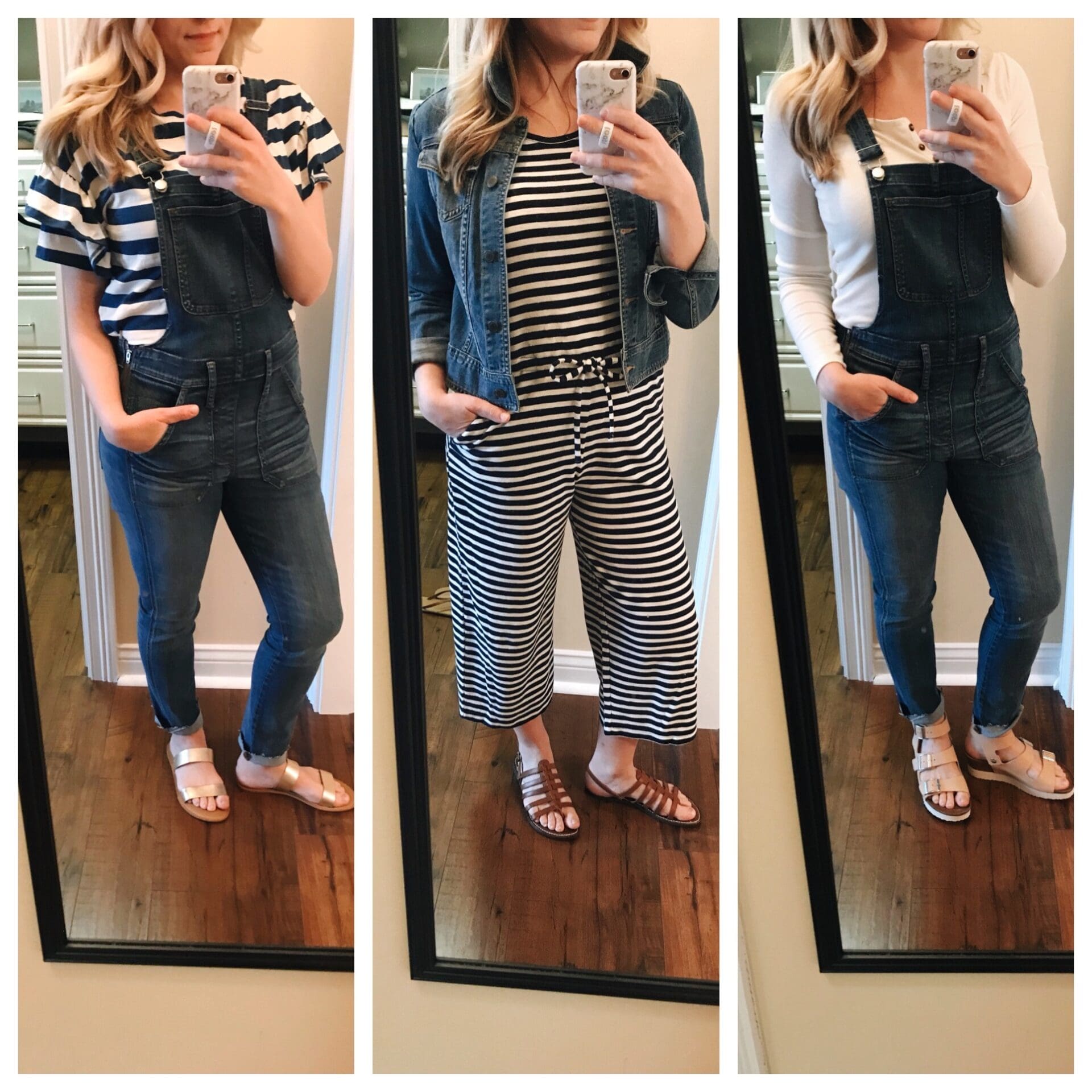 Option #1:  Here is the shirt again, because it goes with everything.  Overalls can be found here, and the sandals are from Old Navy.  I can't find a link online so here's a similar pair.   **(Side note – the overalls are pricey but they are great quality and I look at them as an investment piece that I'll have for years).
Option #2:  Here's a similar denim jacket.  Sandals are  linked above and here's another cute pair.  And I'm so bummed I can't find a link for the jumpsuit online.  It's also Old Navy and so comfortable.  Here is a similar one.
Option #3:  Henley top, overalls again, and these newest Birkenstock's.  They are sooo comfortable and give me just a little height, which I love.
Click the pics below for more.  Also, loving overall shorts. They can easily be worn in place of overalls if it's too hot.
And if you're really feeling patriotic, here's a fun way to add a pop of red to your look…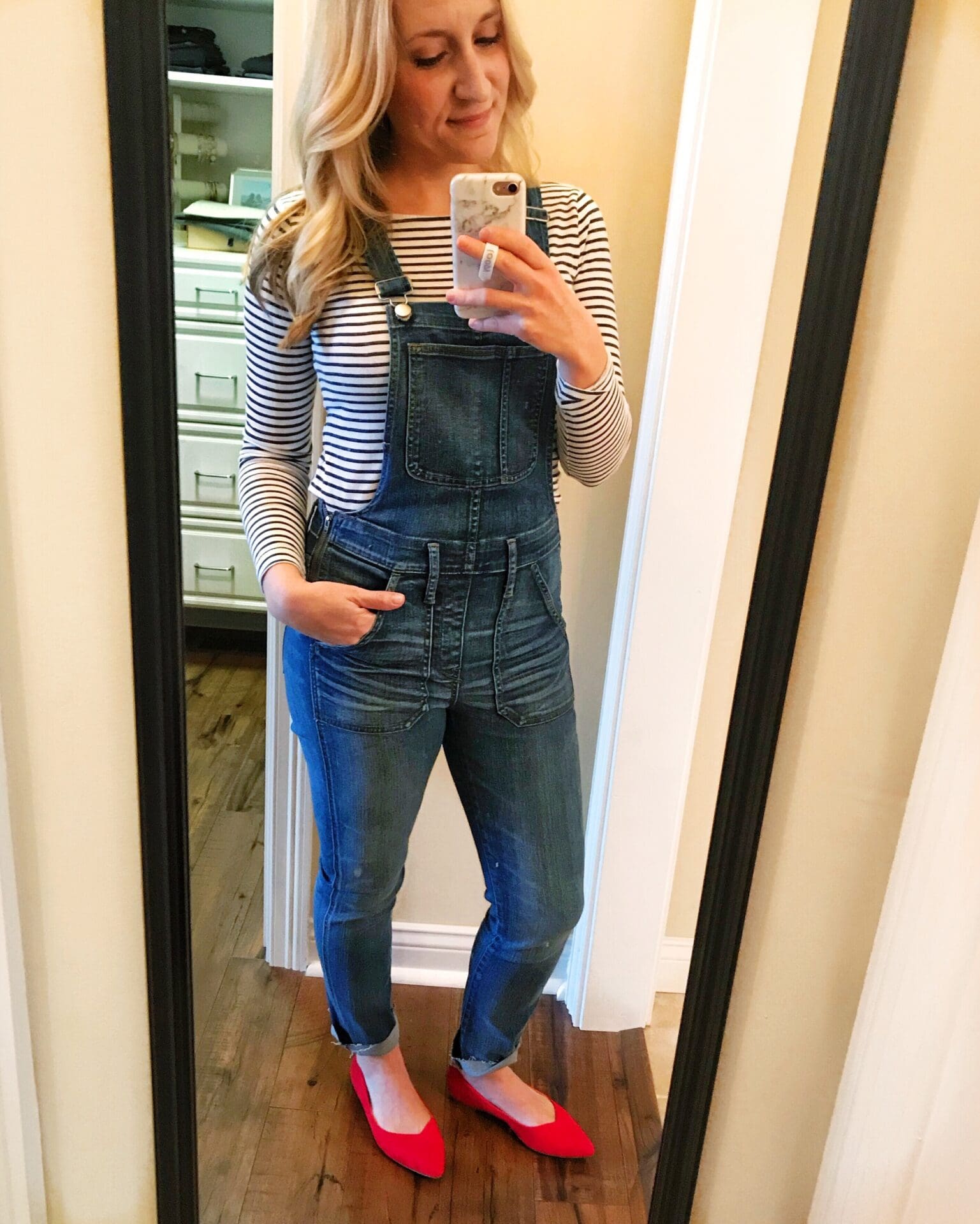 These shoes are my version of knock off Rothys, but for not even a quarter of the price! Boat neck tee can be found here.
Here are some other good finds that I think would also make some good Memorial Day options….
Check back later this week.  I'll be talking Memorial Day sales!  And friends there are some good ones coming!
Happy shopping and congratulations to Meghan and Harry!!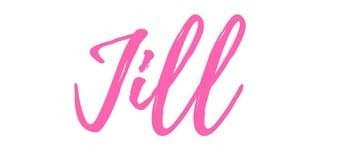 xo, Jill